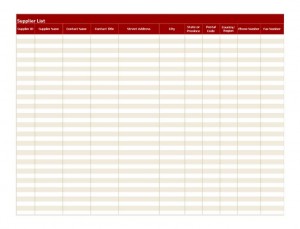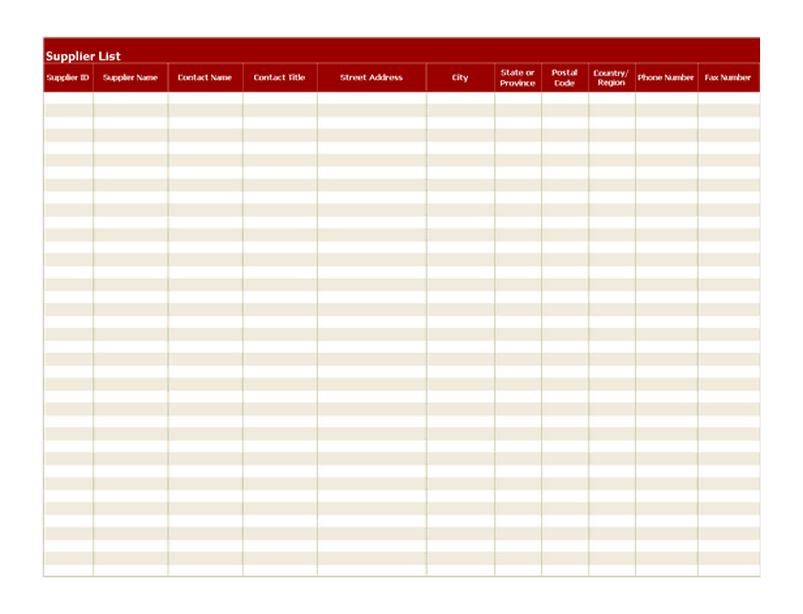 One of the best things about owning your own business is being able to do things your way. However, sometimes your way is not the best way. If you are in business for yourself you have probably found many things that are not strengths. For most people, one of these is learning how to organize the copious amounts of paper and information that come into your office. It's great to have this information, but how can you organize it so that it is readily accessible next time you need to use it.
Getting the Approved Supplier List Template
Available for Free: Imagine a tool that can help you become more organized and efficient. The Approved Supplier List template is available to you for free.
Customizable: Because it is fully customizable the Approved Supplier List template will be just what you need for your business. You can have it include as much, or as little, information as you need to get the job done. It can also be easily edited as your business grows and changes.
Easy-to use and Downloadable: The Approved Supplier List template is so easy to download to your own computer and so easy to use that you will have it set up in no time. You will be amazed that you could be so organized with such a little bit of effort.
It can be a very stressful thing to keep a business organized. But, if you know where the information regarding your vendors are then you will be well on your way to eliminate a lot of wasted time, confusion and stress. Because the Approved Supplier List template is customizable, you can even use it to track contacts that you may not need their services at this stage of your business, but you will in the future.
Give yourself the freedom from stress that you deserve by becoming better organized. This free tool will enable you to accomplish so much more. That, in turn, will allow you to build your business or spend time on other activities. Add the Approved Supplier List template to your arsenal of weapons to help make your business a success, and to take away some of your stress.
Download: Approved Supplier List Template
X
Your free template will download in
5 seconds
.
Check out this offer while you wait!