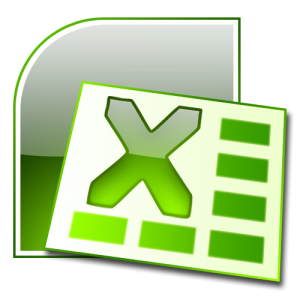 How to Get the Most Value out of Microsoft Excel
Microsoft Excel is probably one of the more challenging tools found in the Microsoft Office suite. The learning curve is high and most people have neither the time or patience to learn it's benefits. When we think of Microsoft Excel, our minds take us to places that include complex equations, columns, charts and graphs. However there are some common sense and practical uses of MS Excel that will help you keep your small business organized.
1 Payroll: This is one of the more obvious uses of MS Excel for small businesses. Create an excel based time sheet for your employees to help track lunches, breaks, overtime, vacation days and total hours worked. Excel is much like an advanced calculator and will do whatever you want it to do, mathematically speaking of course. Using the tool as part of your payroll process will save you a lot of time and energy in the long run.
2. Accounts Receivable/Payable: Gone are the days of using accounting ledgers to monitor your A/R and A/P transactions. If you are operating on a start up budget and have neither the money or resources to purchase some of the more advance software, the MS Excel program is the perfect alternative for you.
3. Inventory: A simple system of rows and columns can help you keep track of the incoming and outgoing inventory for your small business. Integrating your spreadsheet with an equation that will automatically add or subtract based on sales and new stock will make inventory control a breeze.
4. Calendar: Using Excel to build a calendar is another great idea. You can monitor vacation requests, important meetings, holidays and important shipments.
As your business grows you will likely opt for more turn-key style software, using Excel in the beginning stages of your business will help in the transition. Most of the major accounting software programs can be integrated to import data from Excel.  Quickbooks is just one example. Excel also features many security features to protect your data from being tampered with, it's easily transferable from one computer to the next and because it's such a common program – you can use it virtually anywhere.
This guest article was written by the Editor of www.StartYourBizFireYourBoss.com . For more small business organization tips visit them today at: Start-up Business Ideas
Click here to find FREE small business excel templates on your computer.
X
Your free template will download in
5 seconds
.
Check out this offer while you wait!