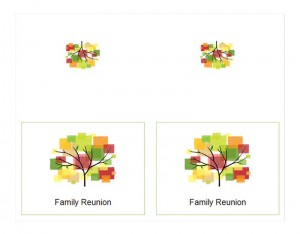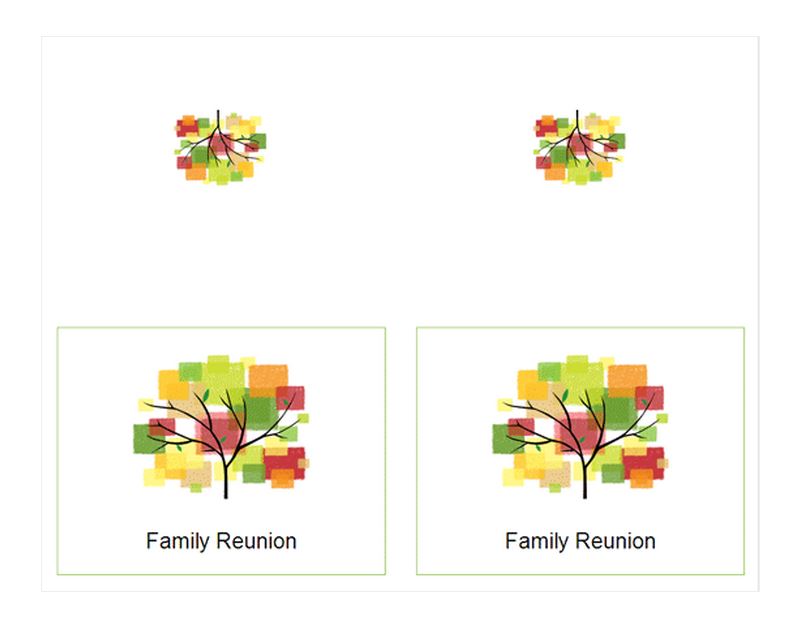 Planning family reunions can be stressful, especially if there are many family members scattered across the nation. Coming up with the guest list and the addresses of the guests is difficult as it is, and providing invitations for all of those guests can become very pricey. A person can purchase blank invitations and hand write all of the information on each one, or they can find a business who will do it for them at a hefty price. Family Reunion Invitations takes the guess work out of all of that, saving both time and money.
Family Reunion Invitations makes the invitation step of the reunion process easy. With this completely free download, you can customize the invitations to have the look and feel that you want. The text and graphics on this template are easily changed with the click of a button. Type in the text you want, move it around on the page, add graphics of your own choosing or use the classic design provided. Plus, the template provides two invitations per page.
You now have the option of having Family Reunion Invitations that look exactly as you want them to look, while saving both money and time. This particular template is for the front and back of the invitations, but there is also a free template for the insides, provided right here on this page!
How to Use This Family Reunion Invitations Template
Download this template for free. Upon opening, it will automatically open in Microsoft Word.
Click on the text or graphic that you would like to customize. Type in your own text, move graphics around or change the graphics completely. This template is completely customizable and made to make your experience making invitations easier.
Make sure you save your Family Reunion Invitations to ensure your work will not be lost and in case you need to print more later. Once you have finished customizing and are happy with the result, print your invitations. That's it! The front and back of your invitations are now completed and ready for customization on the inside. See the other suggested templates on this page for the free download to customize the inside of the invitations, which will also save you time and money.
This template is very easy to use and is completely free to download. The download can be done right here on this page! Save yourself time, money and aggravation by downloading Family Reunion Invitations today!
Download: Family Reunion Invitations
X
Your free template will download in
5 seconds
.
Check out this offer while you wait!