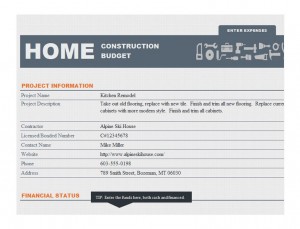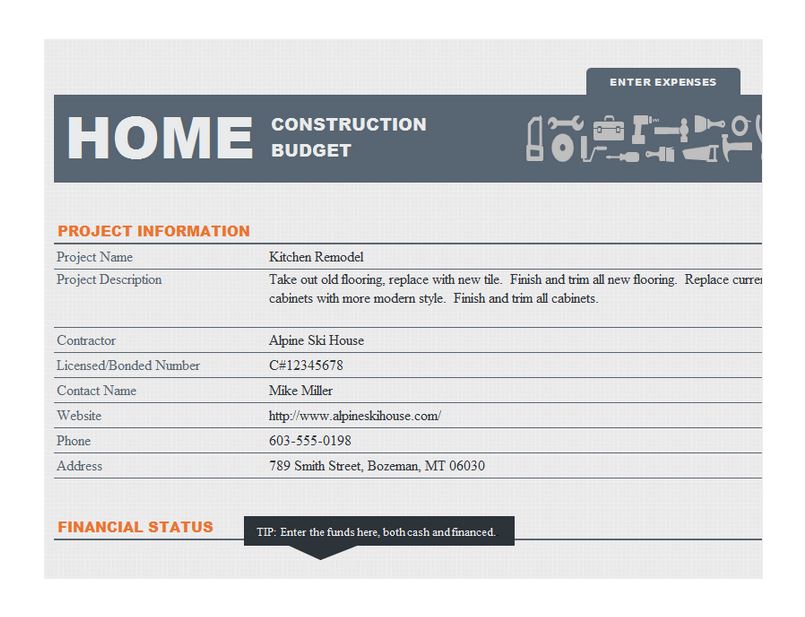 Free Home Construction Schedule Templates from Microsoft
Doing a remodel is something that can easily get out of hand if there are any unexpected developments. Because of this, people are aware that the need to get organized. With this in mind, many software companies have come up with programs that can help you sort out and make sense of contractors languages, building codes and of course price. Yet at the core of all of these programs is a simple spreadsheet. Like all spreadsheets, the purpose is to make sure you remember every detail. Instead of paying, some folks will wish they could make a spreadsheet themselves. Others that have a good understanding of Excel will. Both groups can benefit from knowing that they can get a free home construction contract template.
This is one of the many free, downloadable templates that people can get from Microsoft. This pre-made template is already loaded with most of the basic elements you will need to complete a remodel. In addition, there is also a home construction schedule template that can track the timetable of your project, and help keep you on schedule. Using both of these templates gives you the features of many of the home improvement programs that are for sale, only their free.
The kitchen remodel spreadsheet has over twenty items on it already. All of them are things you will have to address. Things like flooring, cabinets, and appliances, both small and large. If you don't see one of the issues you need to address on the list, you can customize them any way you want. For those that are already basically familiar working with Excel spreadsheets, it won't be like having to learn a whole new program. Most people that are capable of downloading these templates have already learned the rudimentary basics needed to customize the home construction contract template.
The home construction schedule template is the one that you will be in and out of on a daily basis. Easing and re-writing as projects get completed and the new things come up. This is because many of the jobs have to be done in a sequential order. Getting things out of order can have deliveries showing up at the wrong time, or sub contractors showing up, same place same time, and trying to walk all over each other. If you are the homeowner, every bit of inefficiency is coming out of your pocket.
Microsoft has already provided shortcuts with many of the Office programs they offer, and these templates are definitely some of the most useful. Once you get your first template you will have access to plenty of other resourceful templates as well.
Download: Home Construction Schedule Template
X
Your free template will download in
5 seconds
.
Check out this offer while you wait!