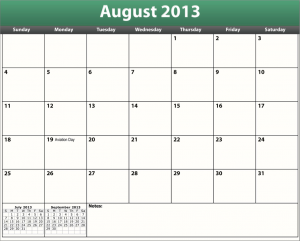 A new calendar marks the beginning of a New Year and every page of it marks the beginning of a new month. Plan the month of August accordingly and sets its each new day within the confines of our August 2013 templates. You can chose your own template and fill in with the lovely photographs to begin the month of August. We have some wonderful August templates for the year 2013.
Here you can find the best way to organize yourself by selecting one of the many printable PDF August 2013 calendar templates. They are less complicated, versatile and with a simple click they can be printed on your home printer. You do not have to keep on searching anywhere else for that perfect calendar which will enhance your office table.
Now you can create wonderful calendars with your tourism photographs, portrait pictures, theme pages, baby pictures and many more. We will provide you with several templates, you can simply move your selected pictures to the required templates and voila, with a few clicks your very own calendar will be ready.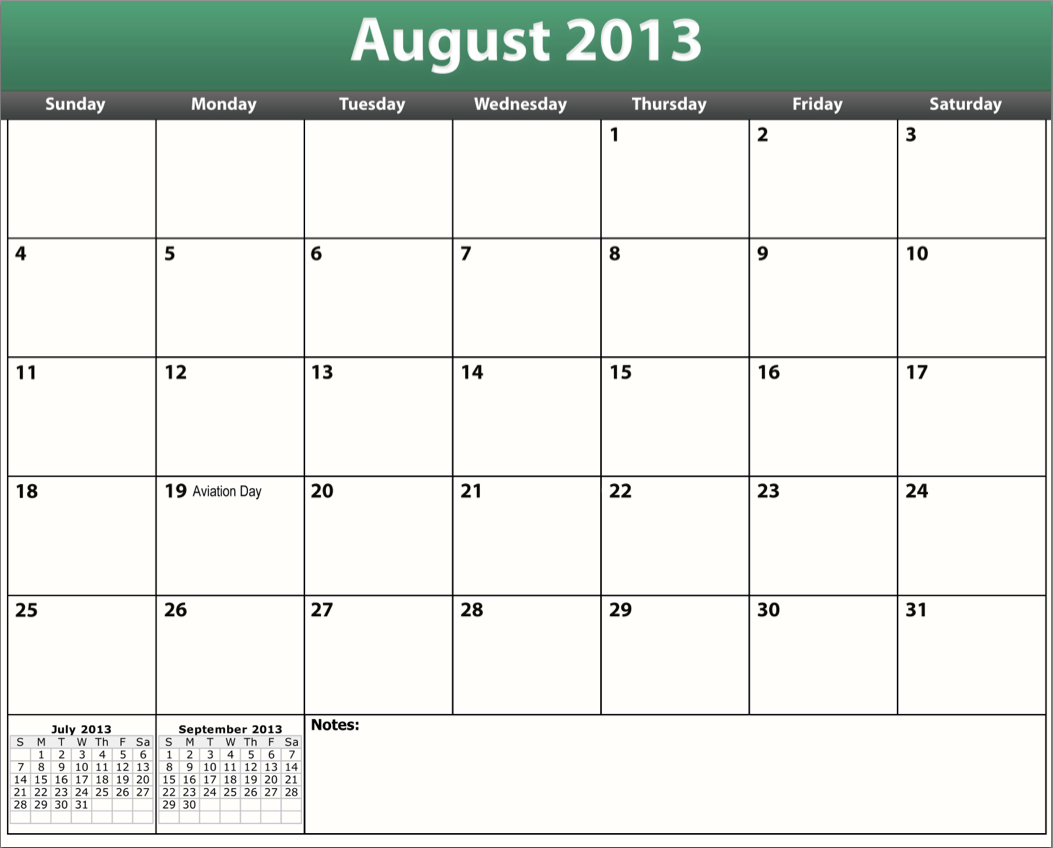 You may also change grid colors, the sizes of the boxes, the font colors, font sizes, font styles in Microsoft Excel and the output will be lovely calendars perfect to cater your needs. You may create monthly, weekly calendar pages. You may also include little to do lists within your personalized calendar like birthday reminders, important events, email reminders, important schedules.
Printable PDF August 2013 calendar is a fun to create and are a creative medium to welcome the New Year. The design can be changed and customized anytime before printing. Printable PDF calendars are also good gifts for the people and friends you love. You can freeze those special moments within the chosen template and lock them for a year long.
Download: printable-pdf-august-2013-calendar
X
Your free template will download in
5 seconds
.
Check out this offer while you wait!