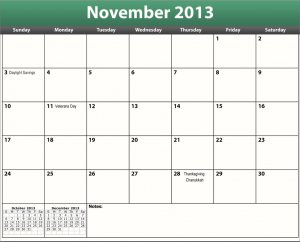 Calendars are a universal constant; as long as someone needs to know what day it is and has events that he or she needs to remember, that person will need a calendar. That's one reason that businesses so often give away calendars to clients; they're useful gifts that remind clients that the business in question gave them something that's made their lives that much easier.
Make Your Own Calendar
While it's possible to buy pre-made calendars and just give those away, most companies (or even individuals) like to make their own calendars if they're handing them out as gifts. And with the access to computers and technology that everyone has in this modern day, it's extremely easy to make your own calendars.
All you need is the theme, the pictures, the important dates you want to put in… and of course you need to have a template to fill in the blanks on.
One Month At A Time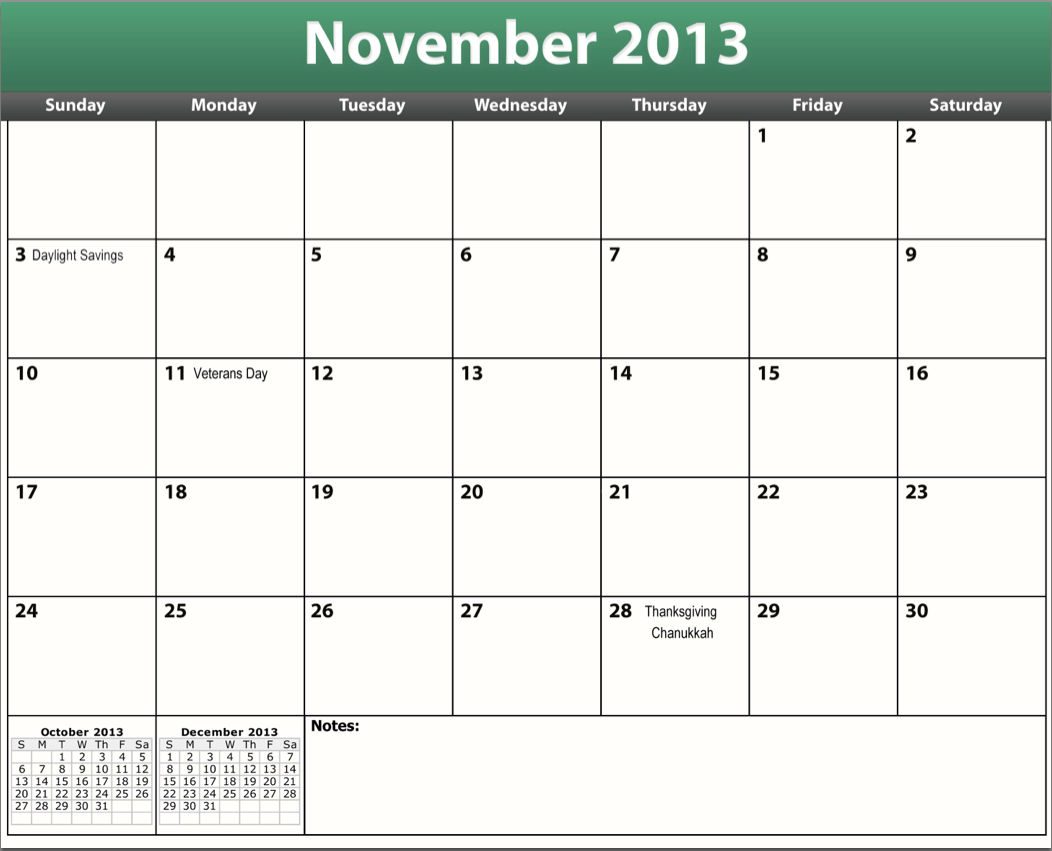 The way these templates work is that they provide one month out of the year, and then users fill in the template for each month until the calendar is complete. For instance, say you had a template for a printable November 2013 calendar. You would go through and fill out all of the important events that you want printed on that calendar, and you'd put in all the holidays, as well as background and display images that you want your customers to see.
Once that's all done, you'd put the printable November 2013 calendar page out by itself, or you could combine it with the other 11 months to create a calendar for the entire year. Whatever an individual or a business wants to do at that point is completely up to them, but it helps to have the proper printing template.
Download: printable-pdf-novemeber-2013-calendar
X
Your free template will download in
5 seconds
.
Check out this offer while you wait!