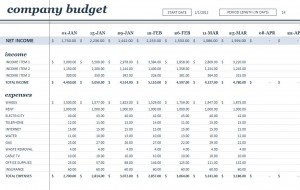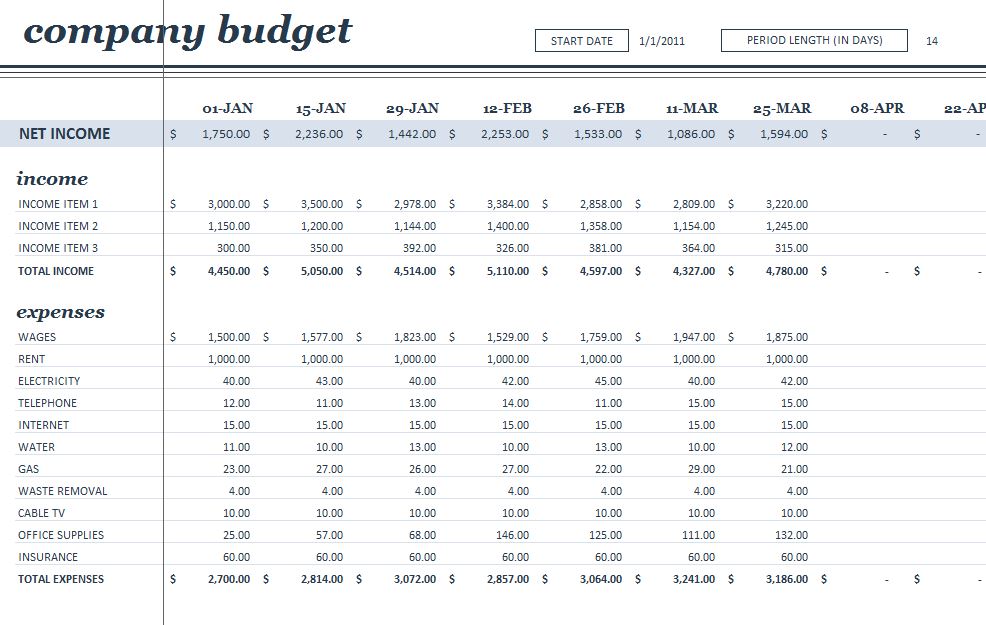 It is difficult enough to keep track of a personal budget but the requirements for organizing and keeping up to date on important budget items and deadlines for an entire business can seem overwhelming. The 18 Period Budget Template can make things much simpler for business owners.
Maintaining control of and being knowledgeable about the budget for a business is crucial for a number of reasons. It is always important to make sure in a busy work environment that there is no accidental overspending occurring due to unknown expenditures. There may come a time when a budget can be increased or must be cut and keeping careful track of budget lines will help decision makers determine where to increase funding and where to cut funding. In order to make sure a business is competitive in today's market careful comparisons of different periods within the year and across multiple years can reveal trends showing factors associated with increased or decreased revenue based on at specific times.
How to Use the 18 Period Budget Template
To use this easy 18 Period Budget Template, business professionals enter the desired start date for calculations then the length of the periods and the template calculates the 18 periods including whatever income and expense categories defined. There is even a function that automatically calculated Net Income from the Gross Income figures. This handy 18 Period Budget Template is fully customizable for practically any type of business, easy to use and can be downloaded for free on this page. It provides four different pages for planned expenses, actual expenses, variances among periods and an analysis of budgetary variables complete with pie charts and graphs. The template is in a standard, easy to recognize Excel format.
Tips for Using the 18 Month Budget Template
The template comes with standardized category labels including employee costs such as wages and benefits, and office costs such as the office lease, utilities, equipment and supplies, marketing costs and costs associated with training and travel. To use this easy template:
Enter values as they pertain to each category for each period
Delete or hide any budge lines that aren't needed
Add budget lines specific to your companies particulars with standard excel functions
Add as many extra pages as are needed with a quick click on the plus sign at the bottom.
Hide pages you don't need without deleting them entirely in case you later decide to use them
Be sure to review the analyses provided as part of your 18 Period Budget Template and share the results with key personnel so everyone is on the same page in terms of progress towards budgetary goals and to get feedback regarding any potential changes that may need to be made to the current budget.
Download: 18 Period Budget Template
X
Your free template will download in
5 seconds
.
Check out this offer while you wait!