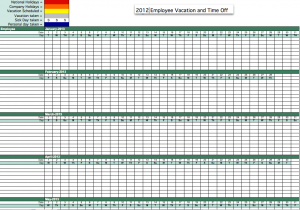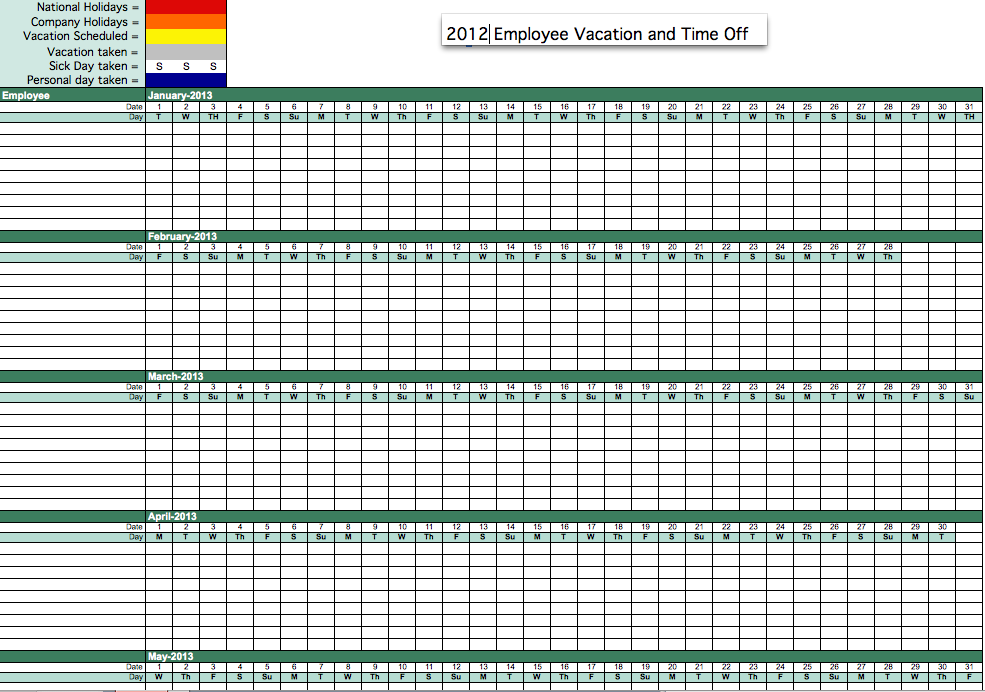 Employees who have earned vacation time are entitled to use this time. A business has to keep track of when each employee is going to use this time and make sure they have enough staff to keep the business running. An employer also has to keep track of how much time a person has remaining to make sure they do not use more time than they have earned. To help keep an employer and the employee organized, Excel offers the 2012 employee vacation time tracking spreadsheet.
Using the Employee Vacation Time Tracking Sheet
Employers have a lot of information to keep track of. The vacation tracking spreadsheet allows them to see the dates that an employee is planning to go on vacation so they can prepare staff around that schedule. This can also prevent too many staff members from taking off at the same time.
For employees who take their vacation a day at a time, it allows the employer to see how many days they did not use and how often they are taking vacation days. Since the tracking spreadsheet is an Excel program, the amount of vacation days can be automatically calculated and arranged. If an employee cancels their vacation time, the 2012 employee vacation time tracking sheet can be modified. This spreadsheet can be saved and accessed on the computer or printed out for quick reference.
The spreadsheet can also keep track of the vacation days that the employees have earned and when they earn more time. Employees that have been at the company longer are going to have more vacation days then a new employee. For the newer employees, that company can also see when they are able to start earning and use their vacation time. This spreadsheet makes sure the employees get the days they have earned and a company has enough staff in their absence to be able to operate smoothly.
Download: Employee Vacation Time Tracking
X
Your free template will download in
5 seconds
.
Check out this offer while you wait!