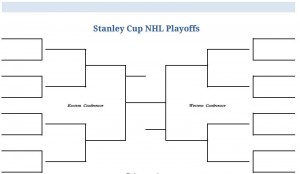 The NHL is currently locked out, so the idea of looking at a 2013 Stanley Cup playoff bracket may not be very useful. With that said, the two sides are not that far apart in coming to a final CBA agreement, meaning that there is still a chance that there could be a 2013 Stanley Cup playoff bracket in the cards this season. Click here to download the Stanley cup bracket for free.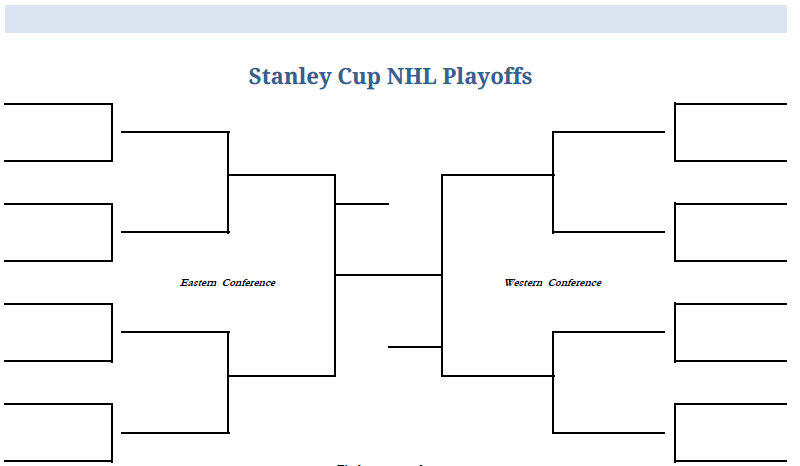 here are some teams that could make some noise in a 2013 Stanley Cup playoff bracket in a shortened season scenario:
Best bets
Los Angeles Kings, New York Rangers, Pittsburgh Penguins, New Jersey Devils, Vancouver Canucks, San Jose Sharks, Boston Bruins
These teams all have a great chance to win the Cup in 2013, even in a short season where depth isn't as important.
Geting close
Nashville Predators, Phoenix Coyotes, Florida Panthers, Minnesota Wild, Ottawa Senators
The Predators, Coyotes, Panthers and Senators all arrived last year. The Wild spent a lot of money to get to the next level. In a sport where "second tier" teams can win the Cup, your 2013 Champion may come from this list.
Can go either way
Philadelphia Flyers, Chicago Blackhawks, Detroit Red Wings, Washington Capitals
All these teams have the talent to win the Cup in 2013… though they probably won't.
Keep your eyes on these teams
New York Islanders, Montreal Canadiens, Tampa Bay Lightning, Winnipeg Jets, Colorado Avalanche, Dallas Stars, Buffalo Sabres, Calgary Flames
All these teams missed the Playoffs last year, though they all showed good promise. Expect several of these teams to make the playoffs, and some to make deep runs (especially in a short season).
Don't count on it
Toronto Maple Leafs, Carolina Hurricanes, Columbus Blue Jackets, Edmonton Oilers, Anaheim Ducks
With the exception of the Ducks, these are all young teams. Maybe in five years they can make a big splash, but for the time being don't get too excited over them.
X
Your free template will download in
5 seconds
.
Check out this offer while you wait!