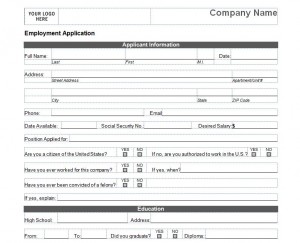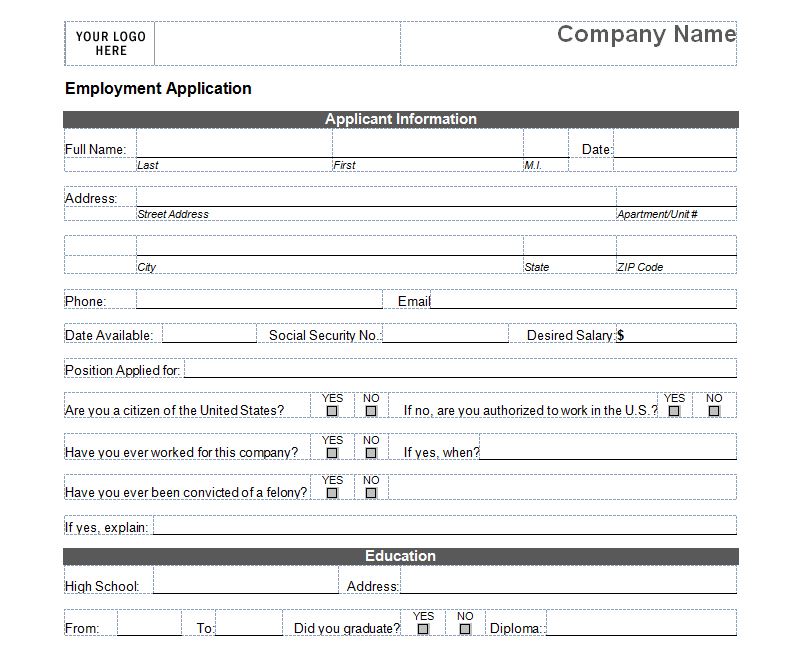 When seeking employment, applying for a job requires that the applicant formally present a basic job application form. Arising situations such as time constraints and the possibility of leaving out crucial information; makes it particularly necessary for a job applicant to download a comprehensive job application template at their convenience. The basic job application form is available in easy-to-use template form; the template is available for free on this page.
The template contains a collection of format settings and styles that will save you time when creating new documents. This means that your basic job application form can be filled quicker using the desired settings. The templates exist on various document forms; including thank you note, resumes faxes, web pages, memos and cover letters.
How to Use the Basic Job Application Template Form
The template is customizable to numerous professional field entries and areas of expertise. When filling the job application form, type in your information onto the online application form template. The template typically contains all the required sections that include applicant information, references education and previous employment and military service history. To get your application form at the employer's desk in the first opportunity, use our website template guide. The template is easy-to-use, download it right here. To create an application letter using the template;
Fill up the customizable job application form and save the file. Input all the required information including name, address, and phone and email contacts.
If the job application offers an option for on-line application; the form can be attach for submission to the employers email address. Alternatively you can print the form if it requires mailing. Information stored can be kept for record purposes.
Tips on Using the Basic Job Application Template Form
The templates will help guide you through the process of formatting the letter and filling the information.
When writing the job application letter, make it simple and clear; target the letter to the particular job and employer.
It is always necessary to keep copies of the employment letters posted in order to track the positions that you have applied.
Download: Basic Job Application
X
Your free template will download in
5 seconds
.
Check out this offer while you wait!