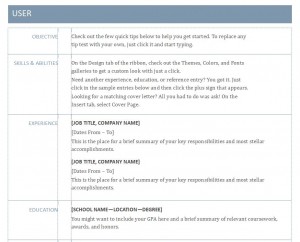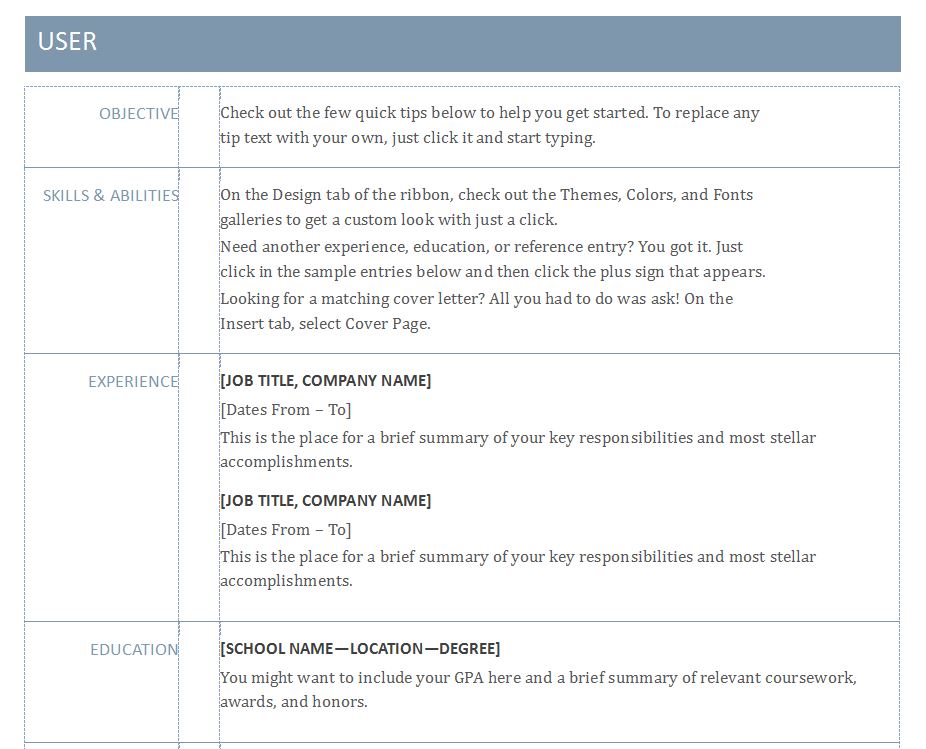 A successful job search begins for most people as an internal process. This internal process has to formulate what is a personal statement and worklife experience and development. The question, "Who Am I?" is one that needs a summary that is lived out in a good basic resume. Most perspective employers look externally for answers and motivation within that important document and that is a competitive process. The true motivation for a successful and productive job search is authentic self-definition. A good basic resume has to state clearly who they are. A Basic Resume template can help a job seeker become a successful employee who makes a declaration that employers can see with each and every job opportunity. Myexceltemplates.com is the complete website designed to assist any job seeker in creating a competitive and effective resume.
Using the Basic Resume Template
A good Basic Resume Template begins this process of professional and personal development on paper. A Basic Resume Template contains a set of effective tools that allows potential employees to look honestly at strengths and weaknesses and sell the strengths. Creating a good resume should reflect all the factors that says to an employer, "I am the right person for the job". These attributes should be in a document that is eye-catching, succinct, and professional looking.
A Basic Resume Template is available on this page for free. The ultimate goal of this site is to not create the ultimate perfect resume, but assists a job seeker to create a downloadable working resume that allows employers to look intrinsically at what the job seeker has to offer. A good resume is based on focus, consistency, and a sense of, "Stick-to-it-ness" that comes through experience, education and achievement. An employer then can evaluate the employee based on a set of successfully achieved goals and positive evaluation. The one important measure of these is personal assessment, and not necessarily the recommendations of others.
A Basic Resume Template from myexceltemplates.com can assist a job seeker to list their achievements of personal development, education, and experience in ways that the employer will take a second look. The site contains everything needed to download a professional and well executed resume that will get noticed.
Download: Basic Resume Template
X
Your free template will download in
5 seconds
.
Check out this offer while you wait!