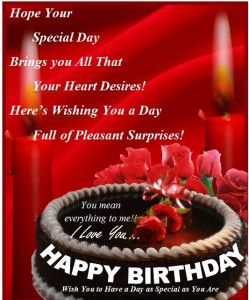 There's no shortage of fun and celebration when it comes to birthdays. From our second year on earth to our 99th, each birthday is defined by a feeling that is unique and special. However, while the festivities and celebrations we choose to associate with each passing birthday may differ from year to year, birthday cards remain a universal staple for cementing friendship, family loyalty and romantic affection. With the Birthday Card Template made explicitly for Microsoft Word from MyExcelTemplates.com, individuals can express both personal sentiment and celebration in the name of their friend or loved one – all from an easy-to-acquire, cost-effective format.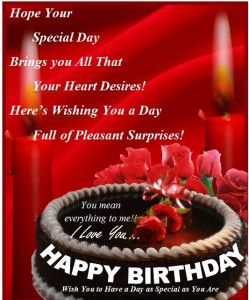 3 Reasons To Download the Birthday Card Template for Word
The Birthday Card Template is completely customizable and capable of adorning multiple styles, color schemes and formats. Although the kinds of cards you'll find on card store shelves are certainly alluring in style and graphic, there's still something to be said for a personalized card expressing sentiment to your friend or loved one on their special day.
The Birthday Card Template is 100% FREE of charge. Whereas a sizable bulk of pre-made cards you find on card store shelves come with a steep price tag, the Birthday Card Template comes free of charge for all users to acquire.
The Birthday Card Template can be duplicated for special occasions. Are you a teacher or business owner looking to shine spotlight on student or employee birthdays throughout the year? The Birthday Card Template is easily duplicated via printer, copier or scanner.
Suggestions to Picking the Perfect Birthday Card for That Special Someone
While the phrase "Happy Birthday" tends to be a more universal expression, the kinds of birthday cards to pick from are all but general. In order to ensure you've picked the absolute perfect card for you special someone on their birthday, try taking into account the following:
What are the birthday boy or girl's personal preferences, tastes or hobbies? Consider implementing some of the answers to this question while customizing your Microsoft Word Birthday Card Template.
What is the the receiver's age? While this might seem a more obvious question, it's a primary factor to consider when customizing your Birthday Card Template. For younger children, consider including splashy graphics, whimsical color schemes and fun cartoon characters. With adults, consider expressing a reflection of your personal relationship.
What is your relationship with the birthday boy or girl? Again, this might seem somewhat obvious. However, the kinds of expressions and personalized quotes you include will be dependent on how close, professional or related you are to the person.
Download: Birthday Card Template
X
Your free template will download in
5 seconds
.
Check out this offer while you wait!