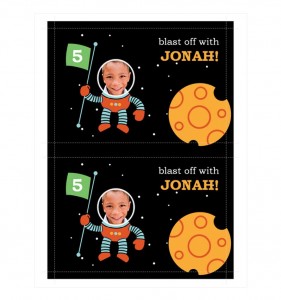 Create birthday party invitations using a template that is customizable, free and easy to use. All you have to do is download it and then it to fit your needs and your child's preferences. There are dozens of birthday party invitations templates, so whether it's a surprise Sweet 16 party, a 90th birthday party or a first birthday, cards are easy to customize and personalize for your loved ones.
How to Use the Birthday Party Invitations Template
Simply select the free template on this page and hit "download". Within seconds, the invitation will be available for you to customize.
Once it's ready, open it up and add information about who's throwing the party, who it's for, contact information, where it will be and the time it will held. If it's a surprise party, add that on so no one gives it away. Also, mention any planned activities: bowling, a bouncy castle or roller skating. Don't forget to mention toys or other interests your child has so that people can buy presents that are unique for him or her. Then, make the card unique by modifying colors and fonts.
The invitations can be printed on card stock, a type of thicker paper that can be purchased in most stores. They include a guideline for cutting and folding them, since they fit two to a page, so once you're done with customization, press print.
Tips for Using the Birthday Party Invitations Template
To make sure you like how the the invitation looks, print out a single sample, first. Check that the color is the way you want it, that everything's spelled correctly, that all of the contact information is correct and that the invite fits your theme.
Keep it simple. Don't use more than one type of font and double-check that it's easy to read.
Remove clip-art or super busy backgrounds. It detracts from the card.
Use fonts that are colorful and borders that are attractive. Just don't overdo it. Also make sure they look good on the sample copy and aren't squashed.
Make sure you've added the age of the birthday boy or girl.
By using a free template for birthday party invitations, you can save money that's better used for other aspects of the party, like cake and entertainment. Kiss dads in scary clown costumes good-bye!
Download: Birthday Party Invitations
X
Your free template will download in
5 seconds
.
Check out this offer while you wait!