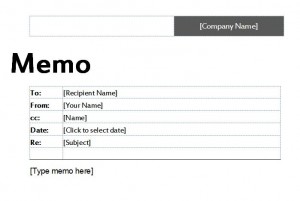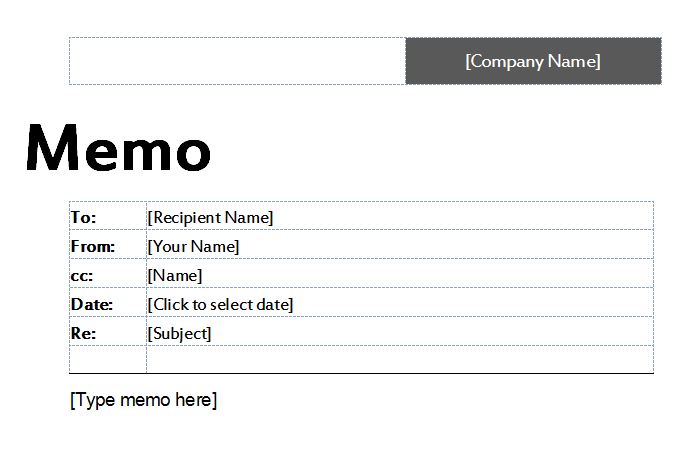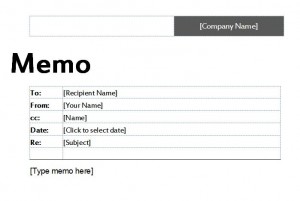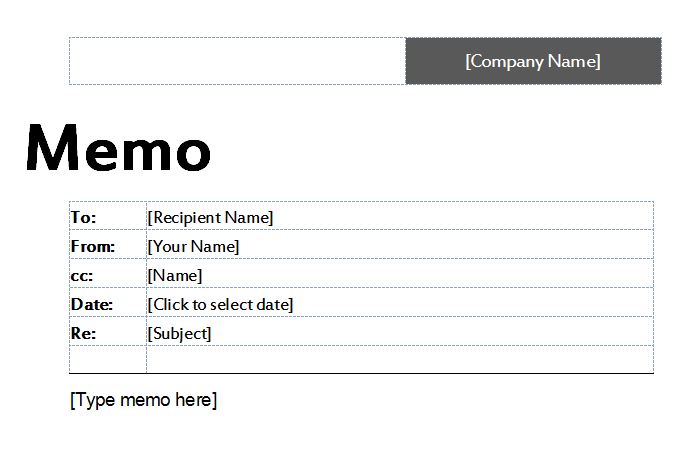 Looking for the perfect memo sheet for your company or business? Well than look no further because the ultimate business memo template from Microsoft Word is available right here. If you're interested in saving both time and money, it's important to note that you can get this exclusive business memo template absolutely free by clicking on the link below.
Using the Business Memo Template
The business memo template from Microsoft Word is exceptionally easy to use. Whether you decide to input information via keyboard or by pen or pencil, it's important to remember to remove the pre-loaded brackets. These brackets merely serve as placeholders for information and serve no other purpose.
The top of the template is reserved for the name of your business or company. You can add the name to the shaded box titled [Company Name].
You will notice underneath the company name box the word "Memo" in big bold letters. Underneath that is where you will find the particulars for the memo. Here is where you will place the name of the recipient of the memo. In addition, you will also list your name, the names of those you would like to receive a copy of the memo, the date that the memo is being penned and the subject matter the memo will cover.
Finally, it's time to move on to the body of the Microsoft Word memo. The area for the body of the memo takes up nearly two-thirds of the page, but this space can be expanded or decreased based on your needs. If the space on one page isn't enough, you can easily add another page to it.
The business memo template is completely customizable, meaning you are free to add images, such as your company logo, or company colors to give the sheet even more of a professional touch. The font can also be changed to add more of a personal touch.
The business memo template is just one of the hundreds of helpful business tools available on this site. There are other templates, calculators and spreadsheets available right here that are designed to make your personal and professional life just a little bit easier.
Download: Business Memo Template
X
Your free template will download in
5 seconds
.
Check out this offer while you wait!