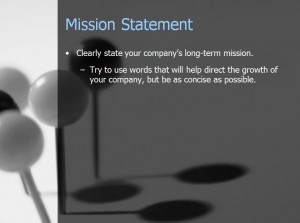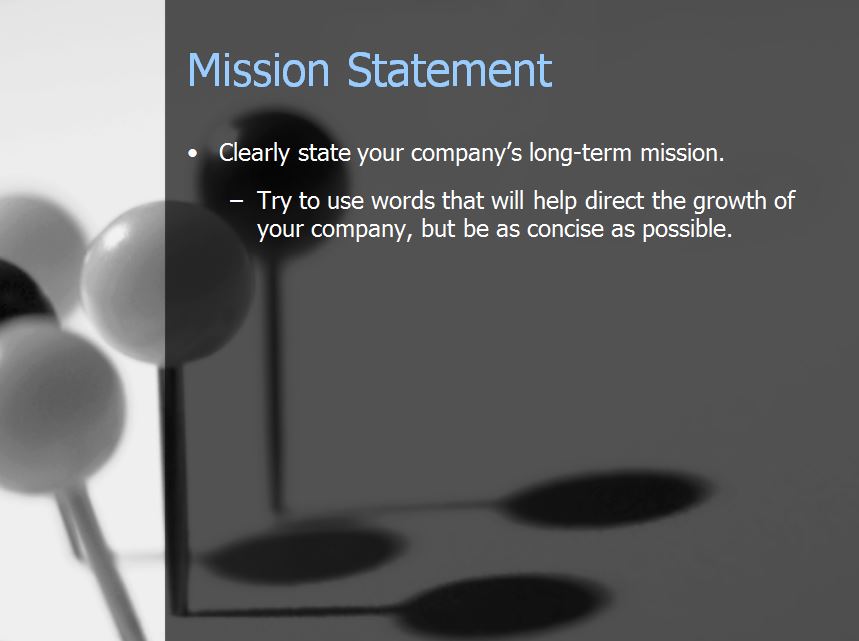 A business plan is an essential part to any thriving business. The plan will set goals, use data and outline the best course of action a business should take to succeed in the current market. You will take into consideration several items before you begin to develop your business plan, such as, marketing strategies, the financial state of your business, a customer base, and how big your business is. Business plans can consist of a variety of topic, such as, budgets, strategies, mission statements, key issues, and so much more. It all depends on your individual business plan. Use the Business Plan PowerPoint Template that is on this page. The template is free to download, easy to use, and completely customizable.
How to use the Business Plan PowerPoint Template
First, download the Business Plan PowerPoint Template which is located on this page and open it in a Word document.
Second, the Business Plan PowerPoint Template contains multiple topic pages, so make sure that you have a solid business plan before you make your Business Plan PowerPoint Template. Fill in multiple topic pages with items, finical budgets,such as, a mission statement, key issues, business strategies, and marketing campaigns.
Third, save your power point to your hard drive, on a SD card, on a flash drive, or email the document to yourself.
Tips for Using the Business Plan PowerPoint Template
First, before creating your business plan try to outline and create your business plan. Make sure that it covers every aspect of your business and lays out a solid finical structure for your business.
Second, employees are the driving force of any business. If your business has a lot of employees or even just a few, make sure that your employees are aware of your business plan. Use the policies and procedures that are involved with your business plan to train your employees, to ensure the success of your business.
Third, it is very important to always save a backup of your business plan. In the future, you will want to go back and make updates, additions, or revisions to your plan to make it even better.
Use the template to get and keep your business on track, and get your business where you want it to be in no time. Make sure that you can refer back to your business plan daily, weekly, or just whenever you need to.
Download: Business Plan PowerPoint Template
X
Your free template will download in
5 seconds
.
Check out this offer while you wait!