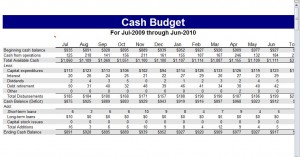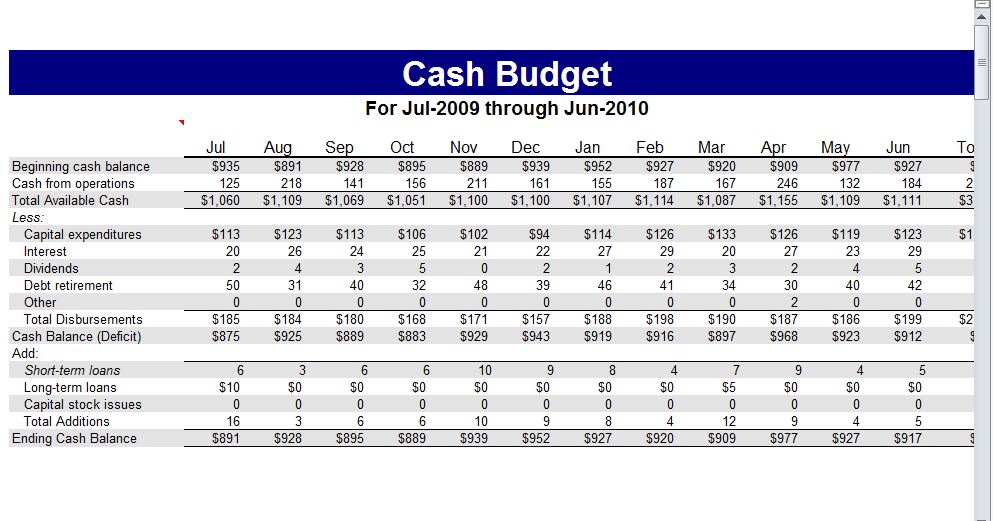 There are more than a few reasons to download the Cash Budget Template from MyExcelTemplates.com.
One of the reasons is, not surprisingly, because it's 100% free. When you need to balance your checkbook, the last thing that you want to do is have to spend it on template. Because it's free, you won't have to spend your money on an expensive, store bought template.
Another reason that people enjoy using the cash budget template is because you can customize in Excel to the way you want it. Not to mention, it's incredibly easy-to-use, and you can download it from the privacy of your home. When you don't have a lot of time, you should download the information on your own time. You have the power to control your budget, and the cash budget template will certainly help you control your expenses.
Tips on How to Use the Cash Budget Template
Since everyone has their hands out for your money, you should use the template to organize the amount of money that you have for your budget and the amount of money that you have to spend on your budget.
Since you probably have a lot of expenses, you should organize your expenses so you don't; forget to pay a certain bill.
If you aren't sure if something fits in your budget or not, you may decide to do a budget report to see what fits into your wallet and what doesn't fit into your wallet.
There are endless reasons that you should balance your budget. You will have more money to spend if you decide to balance your budget. The goal is for you not to go over your budget by planning your monthly experiences out. If you follow the tips that are listed above, you will be able to balance your check book. We hope that you enjoy your experience with our business. Since we have many options for templates, we hope that you make the decision to come back time and time. What's your reason for deciding to download the cash flow budget worksheet?
Download the Cash Budget Template from Microsoft Office: Cash Budget Template
X
Your free template will download in
5 seconds
.
Check out this offer while you wait!