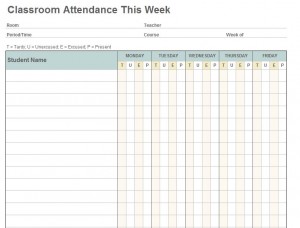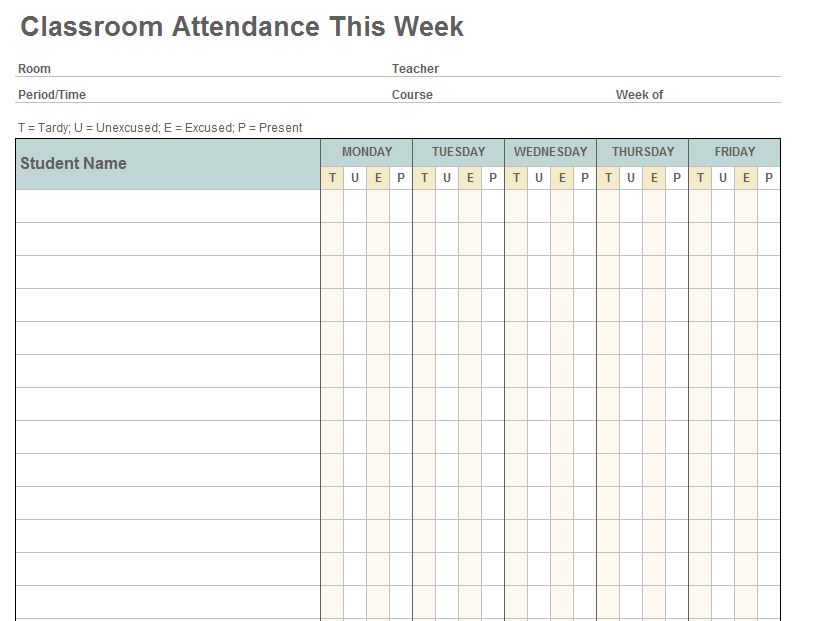 Every teacher needs a class attendance template that is simple to understand and easy to use. In the light of chronic school absence throughout many US states, classroom attendance is becoming a focus of the government, school districts and parents because it can be an indicator of a child's well-being and a predictor of how well he or she will do on testing and in reading and math comprehension.
There are often high rates of student absence in kindergarten and 12th grade, because parents don't think the kids need kindergarten very much and seniors don't think they need 12th grade. However, if a student is absent a significant amount in one school year, he or she is likely to continue that pattern out of both comfort and habit, and a student like this might have a hard time adapting to regular school attendance again.
In past years, teachers would always take attendance, but often it wasn't quite as crucial or serious as it is today, unless a student stood out for having very poor attendance. But even then, it would only be one or two students at the most.
Modern teachers have busy and sometimes complicated schedules, and they need an attendance record sheet that is clear and easy to use. The style of this particular sheet is an attractive one that is reminiscent of grade school attendance sheets of years past.
Its pastel colors are easy on the eyes and pleasant to look at, and printing it out will not utilize a lot of costly ink every week. In addition, if your school only has black and white printing available, this template should still print out just fine and be completely usable. This is a good template to use for adult CEU courses and even for college classes as well. It is also simple enough for a substitute teacher to use if he or she has take over your class for a few days.
How to Use Your Class Attendance Template
You would use this template like you would any other class attendance sheet. Basically, you want to print it out and use it as a printed record. If you decide you want to keep in on your computer, then you should save a copy every week under a new name and keep a bare template to repopulate every week. This template will allow you to record tardy days, present days, excused absences and unexcused absences for your class.
Tips on Using Your Class Attendance Sheet Template
Print your class attendance sheet template out double-sided so that you can reduce the amount of paper that you use.
Print out a few attendance sheets at once and staple them together, so that you don't have to worry about printing out new ones every week.
Download: Class Attendance Template
X
Your free template will download in
5 seconds
.
Check out this offer while you wait!