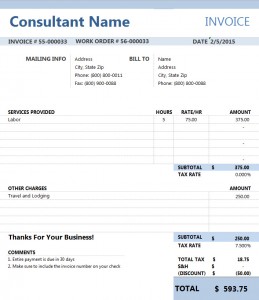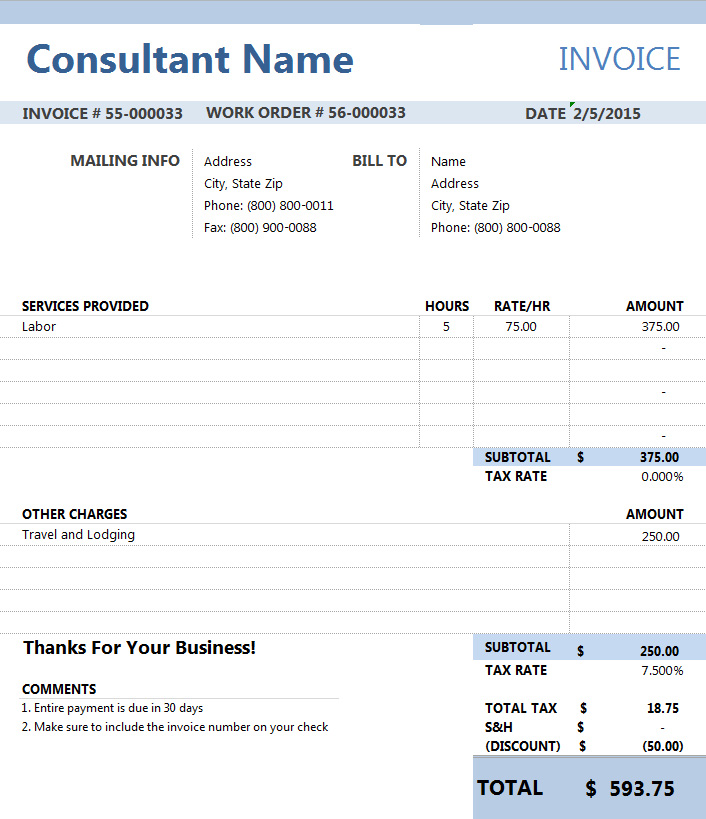 Consulting is not as easy as you might have thought it to have been. Consultants are usually skilled in more than just one single area and can take advantage of that fact. They are usually a "jack of all trades" when it comes to a certain industry and can provide services to more than one company at a time. Whether you're an external or internal consultant, you know that keeping an eye on the services that you provide to each company is essential. That's when the free Consultant Invoice comes in handy. Consultants everywhere can rejoice at the fact that there's a free, downloadable template just for the creation of consultant work invoices.
Using the Excel Consultant Invoice Template
We've simplified the process of creating invoices for consultants of every kind. The template is user-friendly and intelligible for everyone, no matter if they're in IT, an accountant, marketing, or human resources. Save the template provided in the article and load it up in Microsoft Excel.
Upon opening the consultant invoice template, you'll see the smooth, blue color scheme of the spreadsheet. This will make it easier on your eyes and on the eyes of the client. Start out by customizing the form with your company name and other information at the top of the sheet.
For every job you complete, enter an invoice and work order number for it on the consultant invoice. In "date" cell, you can either use the current date or erase the formula in the formula bar and enter your own date.
Consultant Invoice Template Tips
List any and every service that you've provide in the invoice template. You've worked hard to complete the job, so be sure to collect the payment.
In the "Other Charges" table, enter anything that you need to charge the company for. Travel and lodging are listed, but if you required any other supplies to complete the job, make sure to list them here.
Download: Consultant Invoice
X
Your free template will download in
5 seconds
.
Check out this offer while you wait!