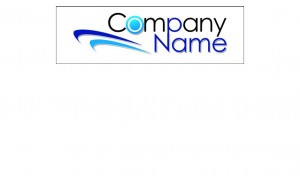 Corporate letterhead is a necessity in print or online communications, and it is the visual identification and easy reference for the address details of a business or professional concern. The details can be difficult to read and use if not prominent and well placed for understanding at a glance. A well-designed corporate letterhead is a simple and easily made part of an effective business document, and one can do it in minutes with the customizable template available here.
Free And Easy Corporate Letterhead
The elements of a corporate letterhead are basic and familiar, company name, address, mailing address, and phone numbers. In the Internet age, an Email address has become a standard along with website addresses. Online templates can have links to such things as website homepages. In either print on an online form, a corporate letterhead is among the basic forms for letting the world know who has issued a document and how to communicate.
How to Use the Corporate Letterhead Template
Use the link on this page to go to the download page.
Download the template into a Word or Office word processing program document.
Add information on the company in the spaces provided on top for name, and on the bottom for address, phone numbers, email and mail. One can arrange the information to suit style and tastes. One can add logos and brand symbols. The system permits large type, bold print, and colors. One can add links to websites and email which will be active links in online uses of the letterhead.
Print a large quantity of letterhead on a paper type and color of one's choice.
SAVE the letterhead as a template for online use.
Tips on Using the Corporate Letterhead Template
Add existing or custom designs for logos, images, or symbols that represent the business such as the scales of justice for a law firm.
Choose colors or watermark settings to make words and images stand out boldly or sit beneath the text as seems best. There are many styles available; one can try several to see which is preferable.
Choose colors to match or go along with other items such as stationary, envelopes, and color graphics.
Download: Corporate Letterhead
X
Your free template will download in
5 seconds
.
Check out this offer while you wait!