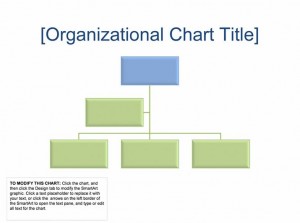 Within the structure of a company it is important that employees are able to accurately portray their goals and actions in a straightforward way. Corporate Structure Charts are a tool designed to help solidify goals and plans for each employee and relay them back to their company in the clearest form. You will find the Corporate Structure Chart on this page available as a free download. For your convenience, the template is fully customizable. This easy-to-use template is downloadable here to be used as a tool for planning and organization.
Tips on How to Use the Corporate Structure Chart Template
Brainstorm: Figure out your main goals and plans going forward. Don't be discourage if you don't know your main goal, yet. Simply write down all the things you would like to accomplish going forward. Once you have them written out in front of you, select a goal or task to focus on. In a few words describe your goal and put it into the top tier of Corporate Structure Chart.
Set A Plan: What are the most efficient ways for you to reach your goal? You will put these ideas into the lower tier boxes of your chart, horizontally. You can also think of these as the "steps" you are going to take to reach your above goal. Put each one separately into each lower tier box of your Corporate Structure Chart template.
Think "Outside" the Lines: Anything you may feel could aid in reaching your goal but doesn't quite fit into your steps can be added onto your chart as a "reminder". These boxes shouldn't be ignored; however they represent possible steps to be revisited later on. These should remain visible as both a "reminder" to you and an indication of future action to the company.
Click on each box to enter your text. Try to make your phrases as simple and concise as possible. These "boxes" are guidelines to keep you focused and on the right track. They don't need to be full descriptions of your plan. Instead, they should summarize the steps you plan to take in the clearest way. By using the Corporate Structure Chart you can organize your thoughts and reach your goals more efficiently.
Download: Corporate Structure Chart
X
Your free template will download in
5 seconds
.
Check out this offer while you wait!