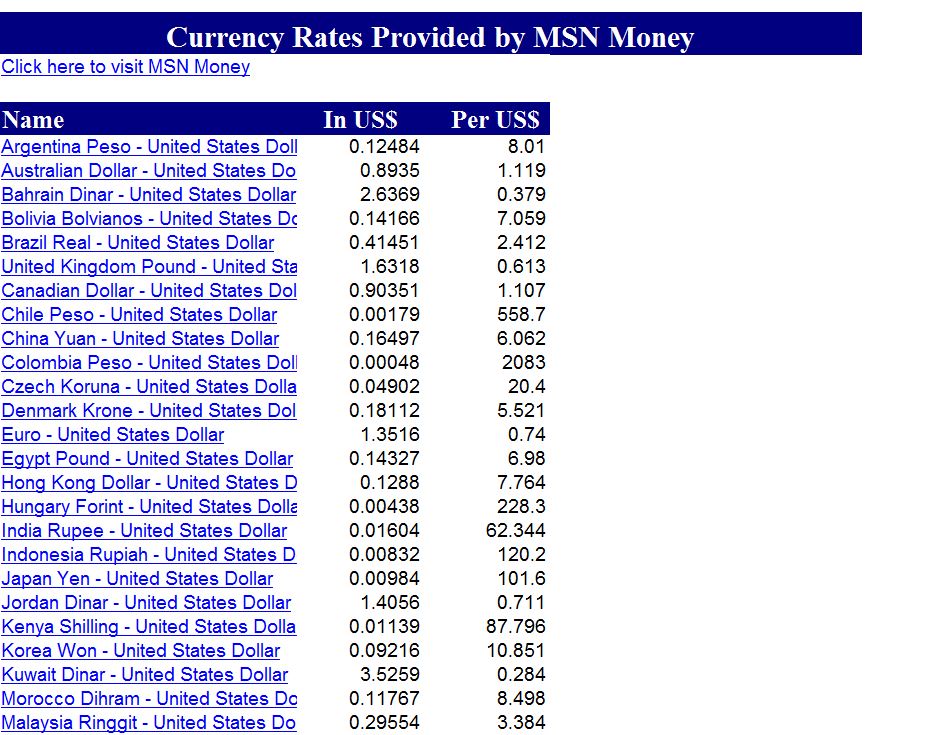 The goal of every business is to stay informed and on top of what is currently happening in the business world. Thus, it is vital for national and international business people to stay current on the exchange rates. Calculating precise exchange rates is certainly vital to companies who constantly work globally. Currency rates are not static. They are constantly changing. A Currency Rate Calculator provides up to date calculations required.
How to Use the Currency Rate Calculator
It is important to note that the Currency Rate Calculator is free to download on the page. It is also fully customizable for specific company or individual needs.
First, take a look at the template that was downloaded. Fill in the specified information that is required to perform the calculations on the Currency Rate Calculator.
Second, it is easy to calculate the amount for any country's currency. Set up the money fields of the specified currency that is desired to make sure that they convert and calculate precisely.
Third, set up the fields for specific information that is pertinent to the calculations. You will see the results in the cells that should automatically refresh if they have been applied properly.
Tips for Using the Currency Calculator
First, it is important to remember that this is a real time currency rate calculator. You can see current results within a few seconds to minutes.
Second, always use the latest data to compile your findings and calculate the current currency rates. Always enable automatic refresh. Remember that the refresh might take several seconds or more. Do not rely on data that is more than several hours old. Remember that the currency rate never remains static. It is constantly changing.d
Third, remember to back up this important document. Save to file on your computer. Save to another form for future reference.
Any business or individual who deals on a regular basis with foreign currency should use this Currency Rate Calculator. The calculator will help the user instantly convert their money to the current rate exchange.
Download: Currency Rate Calculator
X
Your free template will download in
5 seconds
.
Check out this offer while you wait!