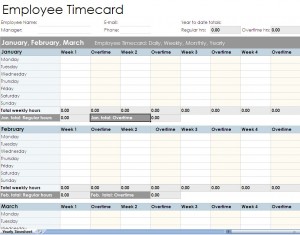 Employee Timesheet Spreadsheet Form Excel Templates
This employee time sheet calculates daily, weekly, monthly and yearly hours for an employee.  Excellent for keeping track of your time over any given fiscal period. It is divided into 4 quarters so you can keep track of regular and overtime hours.
Download and print the employee timesheet template for free right now!
Download: Employee Timesheet Spreadsheet Form Excel Templates