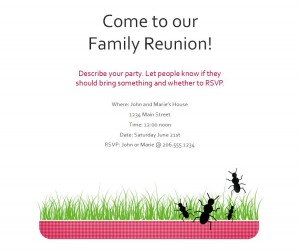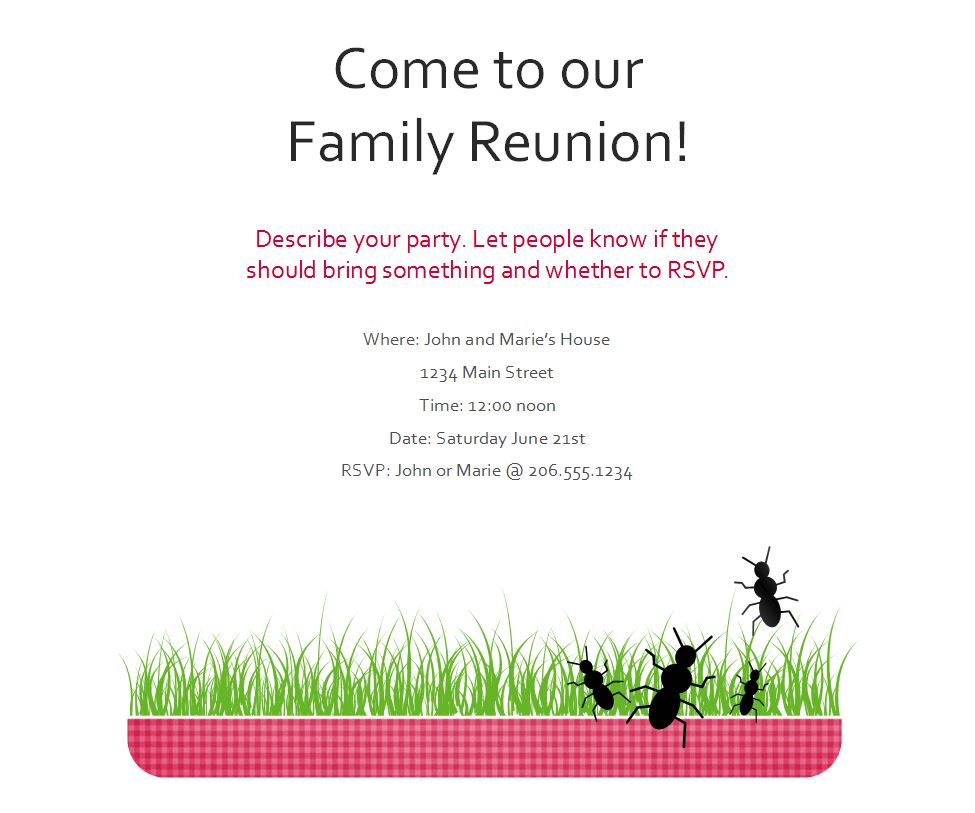 When children grow up and have their own families, gathering the whole family together will not be easy anymore. Some family members may be living in distant places, while some could be around but availability will not permit them. It could take years before aging parents see their children complete with their families altogether, so a chance for a family reunion should not be taken for granted. For a special occasion like this, organizers do not have to waste time on making their own family reunion flyer since they can find customizable templates available online. These templates are easy to use and are designed stylishly so all that the organizers will need is fill them out with the right information details.
How to Use a Family Reunion Flyer Template
A little creativity plus the right details to be included is everything needed when customizing a flyer template. The following are the steps of how to do it:
Get it for free – this template is for free so the organizer does not have to worry about spending on the creation of the flyer.
Download – it is easy to download the template. The organizer just needs to find the download button for it and click it. In a matter of seconds the template is already in the computer and is ready to be customized.
Input details – the organizer just needs to put all the needed information in the template. They should not forget the date, time, venue, and other important details.
Choose size – the family reunion flyer template can be adjusted to any sizes. Therefore, depending on the preference of the organizer, its size can also be changed.
Tips for Using the Family Reunion Flyer Template
Use a unique description- each family is special. Therefore, the organizer should include a unique and creative description of the family.
Put RSVP name and contact number- this will help the organizer determine the number of the guests.
Include highlights – to encourage all the members to attend, the exciting plans for the event can be included.
Add an old family photograph – if there is any existing old family photo, or one from the previous reunion they can include it to make the flyer more exciting.
Reunions are special and they do not always happen. Therefore, organizers do not have to be stressed out in the preparation or they cannot enjoy the actual activity. To make it easy, they can start by using a family reunion flyer template.
Download: Family Reunion Flyer Template
X
Your free template will download in
5 seconds
.
Check out this offer while you wait!