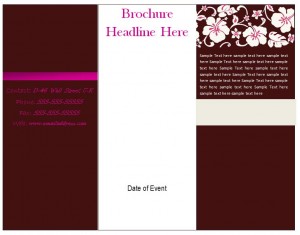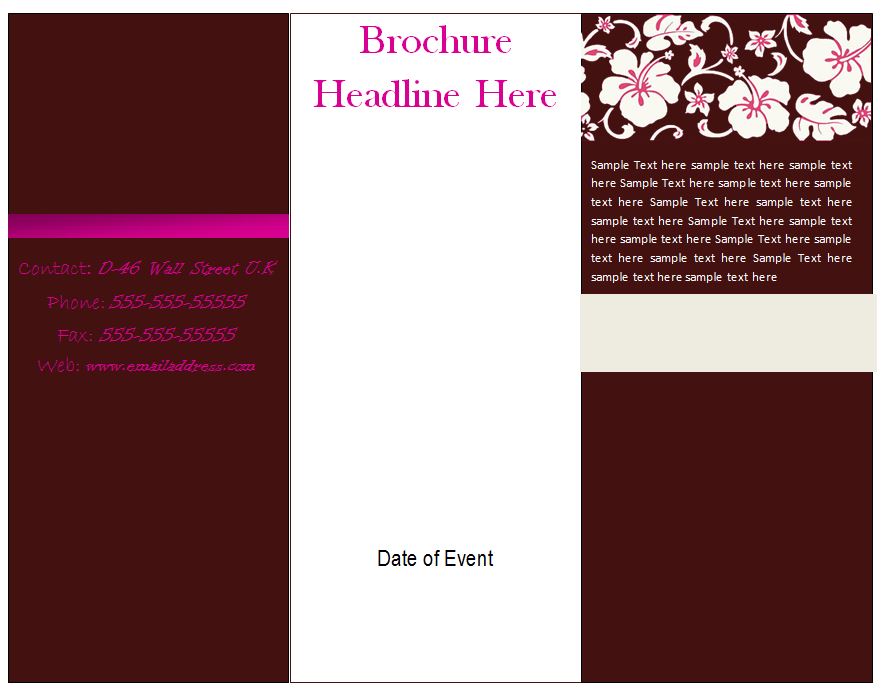 Brochures have long been an effective and easily-reproduced form of advertising and marketing for many businesses. Since the advent of printable paper and mass distribution, companies have used brochures as a means of relaying their company's basic foundations and benefits. But although brochures have long held a place in the marketing realm, e-mail and social media have done well to try to de-throne brochures from their seat in advertising. As dated as a tri-fold brochure may appear, however, the marketing benefits behind a well-organized brochure are as relevant today as they were 50 years ago. With the Free Brochure Template from Microsoft Word and MyExcelTemplates.com, business owners can access this marketing tactic from a cost-effective, easy-to-use format.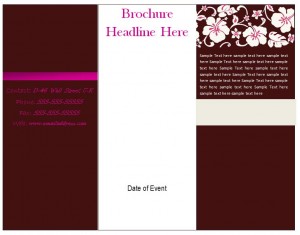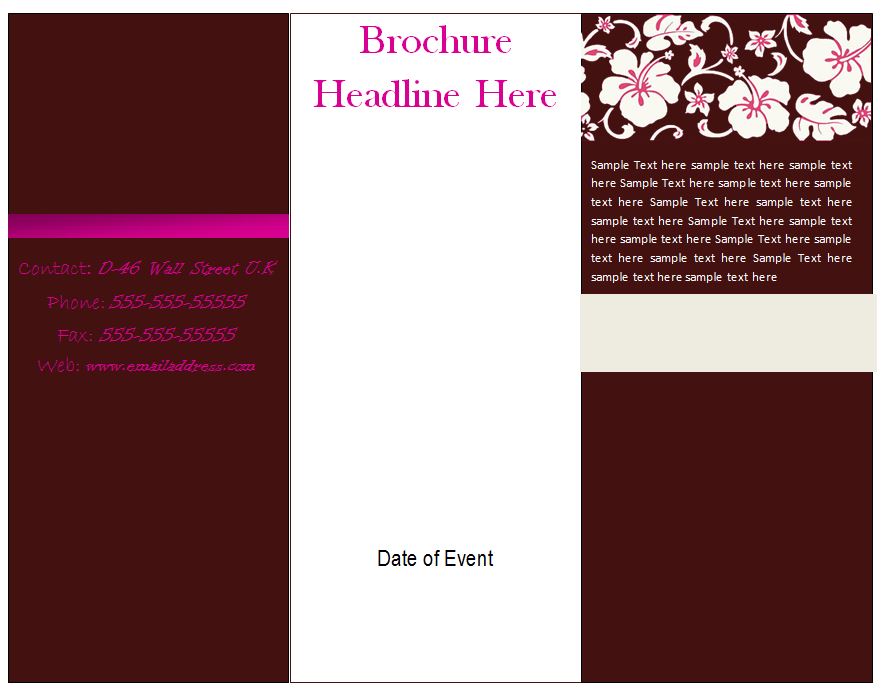 3 Benefits Boasted by the Free Brochure Template from MyExcelTemplates
The Free Brochure Template says it all in the name. The download is absolutely FREE for all users to acquire. This can be especially helpful for business owners looking to mass produce copies while trimming on extraneous costs.
The Free Brochure Template can be easily duplicated. The download can be easily accessed through Microsoft Word and printed via home computer, copier or scannier.
Best of all, the Free Brochure Template is easily customized to fit your individual business needs. Choose from a wide array of color schemes, fonts, graphics and layouts to ensure your brochure delivers the most effective marketing agenda.
Tips for Ensuring Your Free Brochure Template is an Advertising Success
Although compiling the information for a brochure might seem somewhat self-explanatory (after all, it's basically a billboard for your company's major benefits), crafting the perfect tri fold brochure will take some thought and meticulous planning.
When organizing details to be included in your business tri fold brochure, consider asking yourself the following questions:
What/Why/Who? Asking yourself these three questions will create the foundation for your free brochure template. What kinds of benefits will you be explaining to your customers? Why are those benefits relevant? Who is your target audience, and will they find your benefits relevant?
How many? Again, another seemingly self-explanatory inquiry. However, the number of brochures you intend to produce will have a direct correlation with the amount of money you can spend on hiring writers, etc.
Will you be required to publish the brochure in multiple languages? Consider delving into the specifics of your target demographic to answer this question.
How will your brochure benefit your target audience? When crafting details behind your Free Brochure Template, always take into account your target audience's needs, desires and dislikes.
Download: Tri-Fold-Brochure-Template
X
Your free template will download in
5 seconds
.
Check out this offer while you wait!