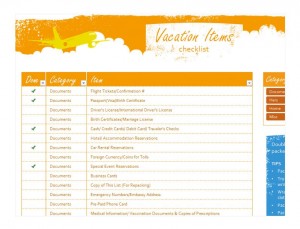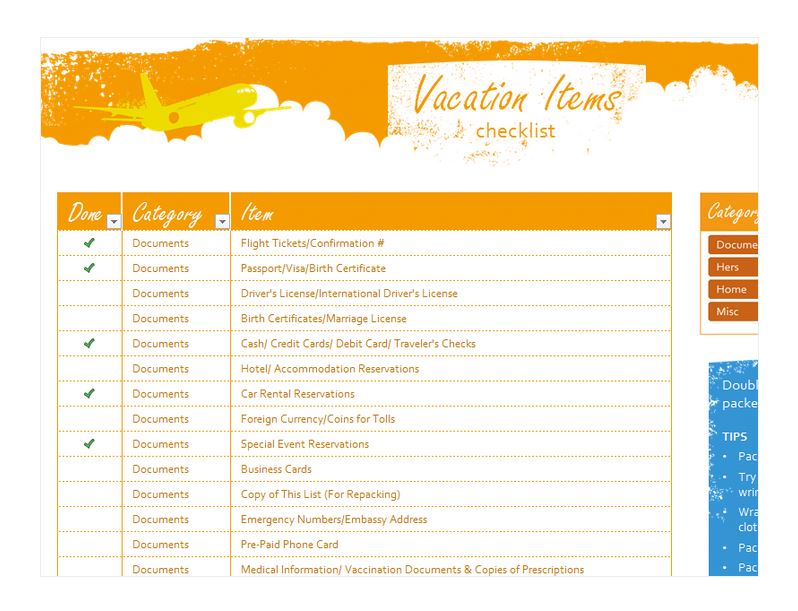 Traveling out of the country can be an exciting experience, but it can get pretty scary pretty fast if travelers aren't prepared. To save both money and frustration it's a good idea to make an international travel checklist before leaving the country. For those truly savvy travelers though, pre-made checklists can cover areas that you need but may have forgotten about.
How to Use the International Travel Checklist Template
If someone has Microsoft Excel and an Internet connection, then downloading an international travel checklist is as easy as point and click. Simply download our template, and then open the file. Click "Save As" and rename it something catchy like "Trip to Ibiza Checklist". Once you have your file named and open, simply fill in all of the blanks with the information asked.
Once the checklist has been completed, all that's left to do is go down it and make sure that everything is prepared for an international trip. From tickets to passports, suitcases to sunscreen, everything has a place on the list.
Take the International Travel Checklist with You
Having an international travel checklist on the computer is great, but it doesn't have to sit at home while travelers wrack their brains to remember everything they needed. Printing out the list is an option for old-school travelers who like having it in their breast pockets, but those with smartphones can send the list to their email and read it on the go. It's a small file, easily moved from one device to another, and that's why so many travelers find the international travel checklist to be absolutely essential when they're getting everything together.
It's also possible to download this checklist to any device as many times as users wish to. There's never a charge for the template, and it can even be downloaded to the same machine over and over again. So whether it gets lost or misplaced, corrupted or just outright destroyed, all travelers have to do is download another one, good as new. Because of this ease of availability there's really no reason to ever be without a solid checklist template for any international travel one is expected to do.
All it takes is to point, click, and fill out the empty places on the spreadsheet. Going through the motions might take a bit of time, but the alternative is to leave important necessities at home when they should have been in a bag.
Download: International Travel Checklist
X
Your free template will download in
5 seconds
.
Check out this offer while you wait!