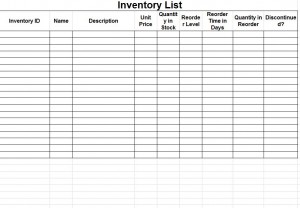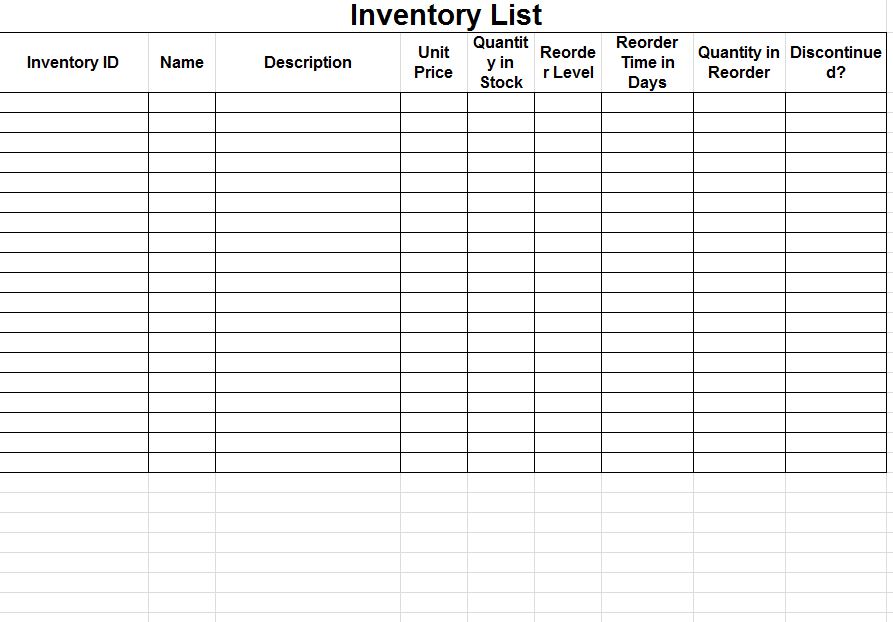 Keeping an accurate inventory is crucial to any business, with mistakes or discrepancies often having a direct monetary impact, or at the very least will cost you time and energy resolving the issue. The process of taking an inventory can be tedious, however, so why not make the process as simple, efficient and pain-free as possible? With this Inventory Sheet Template, you can skip some of the paperwork and simply input your inventory data into the convenient table.
How to Use the Inventory Sheet Template
The first step is to download the Inventory Sheet Template, which is free for your use. Once downloaded, the template is able to be customized to your needs. The column headings can be altered to make the organization unique to your inventory, increasing efficiency and accuracy. After you've customized the Inventory Sheet Template to meet your needs it's just a simple matter of data entry.
The best inventories are accurate, and simple, which makes the convenience of the template and it's complete customizable format perfect to make your inventory sheet tailored to your exact style.
Tips for Using the Inventory Sheet Template
First, give a good amount of thought on how to best customize the Inventory Sheet Template before inputting any data. Editing the template will be easiest at the beginning, and will also ensure there is not chance of possible data loss by accident. Too many times editing tables can lead to an accidental deletion by those unfamiliar with it's use. As unlikely as this may be with the simplicity of this template, better to leave nothing to chase with something as crucial as your inventory.
Second, if possible try to update the inventory sheet as often as required. Sometimes business can leave too much time between updating inventories, giving a chance of possible discrepancies. An inventory sheet is only worthwhile if it is accurate, so use the template's convenience to your advantage.
Let this template take some of the tedium out of your inventory process, so you can get back to doing what matters most: making your business thrive.
Download: Inventory Sheet Template
X
Your free template will download in
5 seconds
.
Check out this offer while you wait!