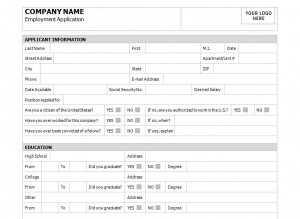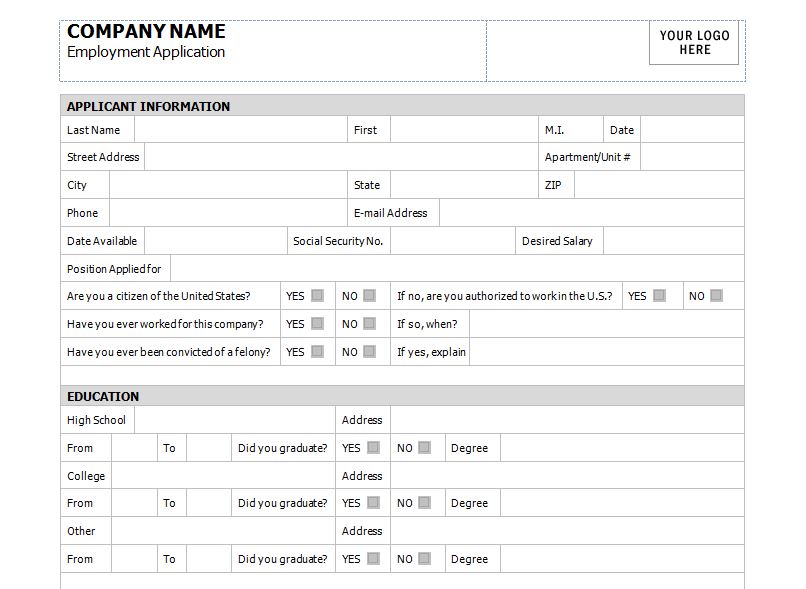 Finding the right person for a job can be a daunting task. You'd like to find a near perfect match and make sure the arrangement will be the best fit for both the employer and the new employee. Locating candidates to interview is the first step in the process. Hopefully there are lots of qualified candidates interested in filling the spot and if there is, it might be hard to keep them all straight. Using a Job Application Template can be a huge time saver.
Why Should you Use a Job Application Template?
The Job Application Template is free, it's easy-to-download, and the form is available on the internet. You can use this handy tool as a way to gather all of the important information from your applicants. Learn about their education, prior work experience, and salary history. The list also includes a spot for prior references. Since the template is customized you can decide how many references you would like to request. There is a spot for the applicant to fill out the information on how to contact them. These steps mean you will have all of the key information on each of your applicants that will help you decide who to hire. And it will all be in one spot so you can find it quickly.
How to Use the Job Application Template
To get started, click on the link for the job application template. This is a customizable template and that means you can use it to get the information that is specific to the position you need to fill. Another great feature on the template is that there is also a place in the upper right hand corner for your personal company logo. Once you follow the easy steps and have the form designed with all of the information you need, you can make several copies to pass out to applicants as they contact you to apply for the job.
Finding a new hire is a big responsibility. Using the Job Application Template to do it will save you time and unnecessary work.
Download: Job Application Template
X
Your free template will download in
5 seconds
.
Check out this offer while you wait!