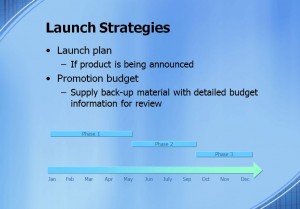 If you are looking to start a marketing project, you will find the Marketing PowerPoint Template to be a very useful tool. This Marketing PowerPoint Template is designed to give marketing experts, or other individuals, a framework around which they can build their marketing pitch. If you are going to be presenting a marketing idea to a group of people through PowerPoint, this template is the perfect resource for you.
Do not start from scratch when you can use the real info that this template provides. The Marketing PowerPoint Template is the ideal tool for someone who is not yet 100% familiar with the world of PowerPoint marketing.
Using the Marketing PowerPoint Template
This template can be downloaded for free, allowing you the chance to save a copy onto your computer. Once you have saved the Marketing PowerPoint Template, create a new save on the template for your first project. You can begin editing the template now, adding in the relevant information to your marketing case. Ensure that the titles, headings, subheadings, and sentences are structured in an informative and eye catching manner. If there is another design template you would like to select, you can choose that from within PowerPoint.
Using this Marketing PowerPoint Template correctly will be the key to your successful marketing pitch. When people are viewing a marketing pitch for the first time they want to be wowed and impressed. It is not enough to have a series of facts laid out in your presentation. Use the slides on this template to mold your idea into something that everyone can get behind. For example, if you are looking to pitch a marketing strategy for a new exercise product, you need to impress everyone with how marketable and useful that product is.
The Marketing PowerPoint Template is very precise with respect to the slides that are included. Informational slides on the template include competition, positioning of a product, communication strategies, launch strategies, PR, advertising, price, packaging, shipping, and other elements of sales and marketing.
Do not hesitate to download this fantastic marketing template as it will make your life a lot easier. Instead of having to create each slide from scratch, you can simply add in the relevant information to the pre-created slides. These slides can be edited or deleted, depending on the nature of your presentation. It is also possible for you to add your own slides to this Microsoft PowerPoint Marketing Template.
Download: Marketing PowerPoint Template
X
Your free template will download in
5 seconds
.
Check out this offer while you wait!