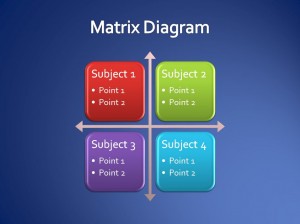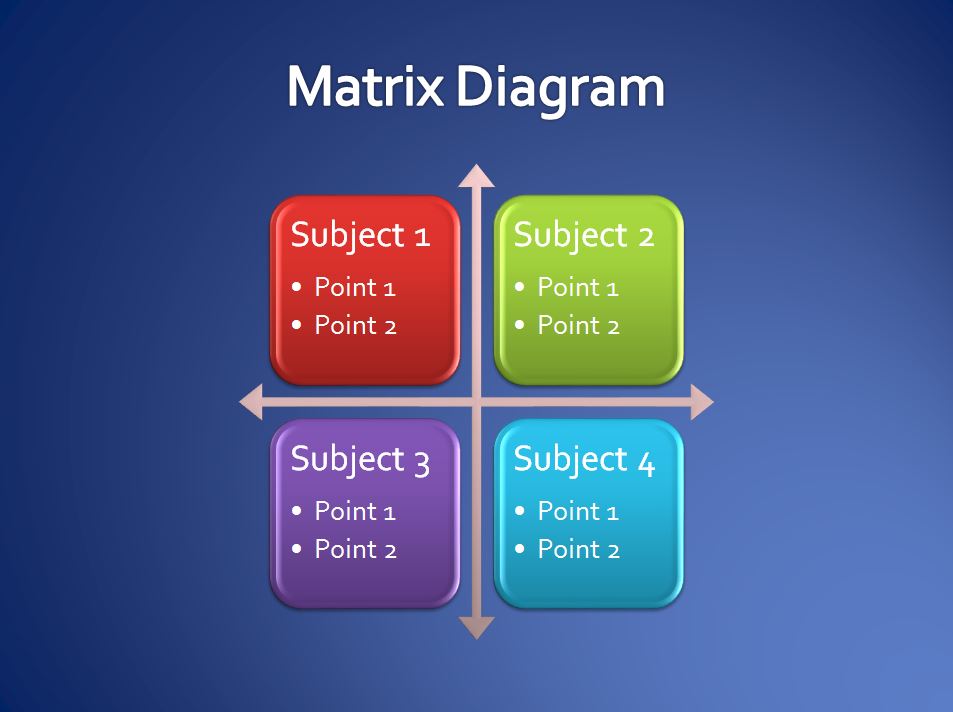 While the software download websites are overflowing with programs and codes on many topics, what has been missing up until now is a tool to create matrix diagram that is specifically used by people who need it the most: students. This tool is available here for free. You can create your own matrix diagram with the smart design template by downloading the tool into your system.
How to Use the Matrix Diagram Template
A matrix diagram template lets the user place elements along the two axis. In addition, the user can also place a header for each element. A matrix diagram is very useful where one wants to organize data into sets of elements that need to be compared with one another. The resulting diagram is used to evaluate or present the relationship between the elements of the set. The matrix template also allows the user or a team to identify and analyze the strength of the relationship between the items of the same group or between two sets of information.
Other benefits and uses of this diagram template include, but not limited to, determining the part of the problem to be addressed and solved first, understanding how one type of information or items is related to another type or group as well as making the responsibilities assigned to each of the information clear and visible so that the tasks are distributed among them evenly.
The matrix diagram template helps in sorting out the part of a problem that is affecting the result of a task. When there is a conflict, it is easier to make out the part that is responsible for the conflict, so that the rest of problem is executed smoothly. The result enables the user or a team to get the complete picture of the tasks as well as have general agreement on certain decisions.
It is not difficult to see why the matrix diagram templates tend to evolve from its preliminary outlook. People who use the diagram template can make the required changes using the smart tool available with the template for free. And there is no better credible source to download this tool than this.
Download: Matrix Diagram
X
Your free template will download in
5 seconds
.
Check out this offer while you wait!