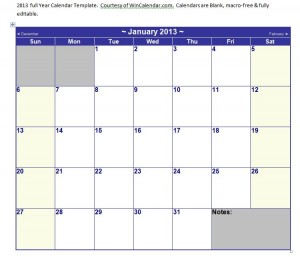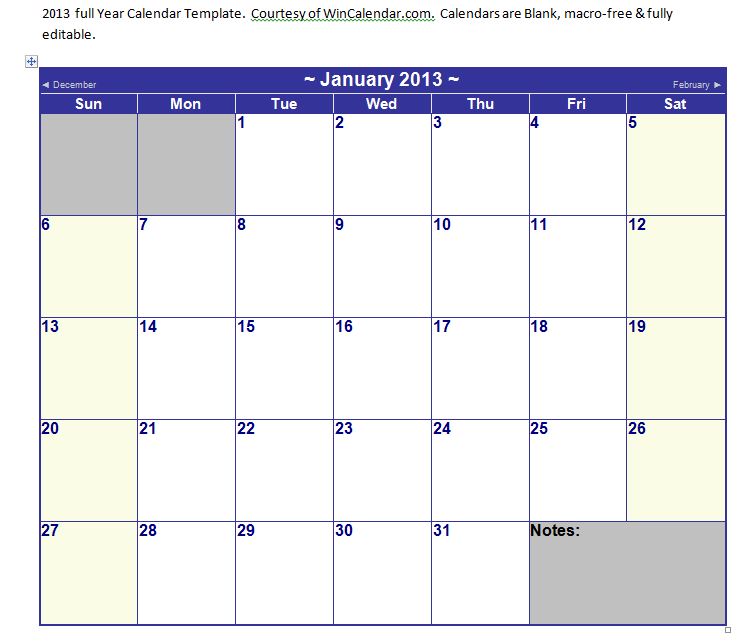 Getting organized is a beneficial way to stay on top of everything that has to get done. Without organization, it is easy to forget when a certain appointment, event, or due date is. With an application such as the Microsoft Word Calendar Template 2013, it becomes straightforward to add in events and information on the calendar. Not only are these calendar templates colorful, easy to use and customizable, but they are extremely useful for business or personal purposes. A calendar template can be used for anything from personal planning to employee scheduling to class organization. Just print a calendar template and begin customizing, instead of buying a calendar from the store.
How to Use Microsoft Word Calendar Template 2013
The Microsoft Word Calendar Template 2013 is easy to understand. Calendar templates are available in yearly or monthly formats, depending on what is preferred. Some people may want the entire year on one page while others need a monthly calendar for detailed information. To use the calendar properly take a look at this step by step guide:
1. Download the calendar needed (either yearly or the particular month):
2. Customize the calendar's look by adjusting the color, fonts, and size where necessary.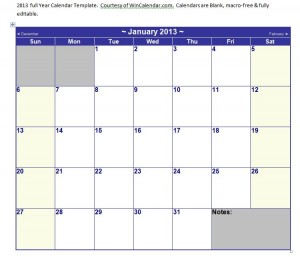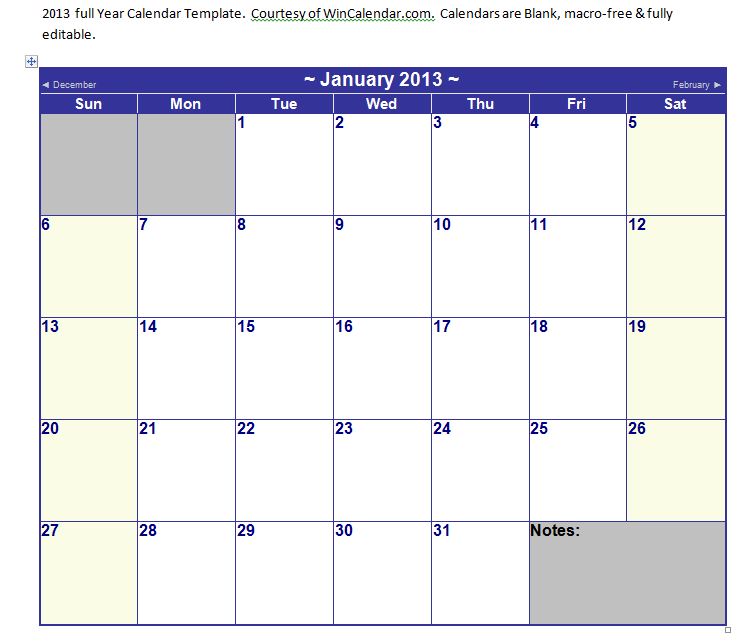 3. Either print out the calendar and write information onto it, or type into the word document and save as a separate file. This leaves two files, the original template and the calendar with personalization.
Tips for Using the Microsoft Word Calendar Template 2013
The Microsoft Word Calendar Template 2013 can be useful in a variety of ways. Personal organization is remarkably easy with this template, as meetings, birthdays, due dates, and other life events can be added to the calendar. These can be typed in and color coded, or written by hand.
The calendar template is also perfect for companies and small businesses. By having an employee chart for the month, a manager can see when everyone is working. Not only can such a calendar be placed in the staff rooms, but it can be digitally emailed to each employee so that they are aware of what their schedule is.
Get the Microsoft Word Calendar Template 2013 Today
Download the calendar template and begin customizing today. Life is a lot easier when information is organized, and this calendar is the best way to go about doing that.
Download: Microsoft Word Calendar Template 2013