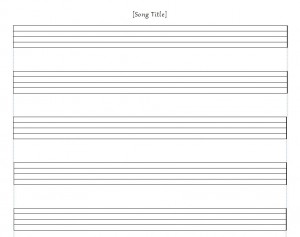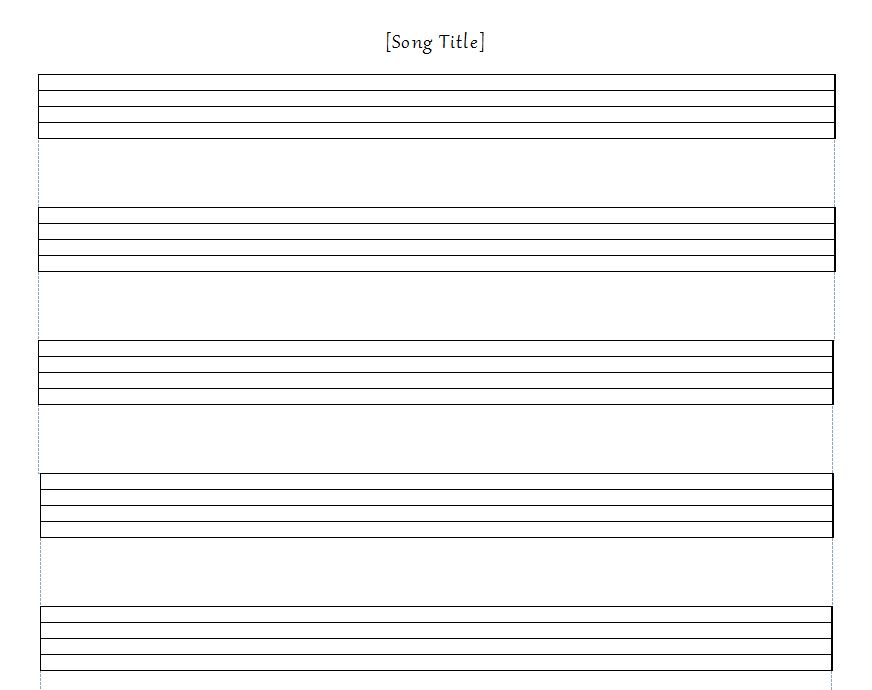 Are you a musician, music teacher or music student? If so you may have reached a point in your career where you want to compose your own music or teach others how to do the same. Maybe you are already a composer looking to put your ideas into physical format. Well, look no further! You can download a free, easy-to-use, customizable Music Staff Paper Template, here!
Using the Music Staff Paper Template
The Music Staff Paper Template is perfect for novice or professional composers. It contains 5 staff lines and 4 staff spaces and serves as a traditional compositional template. You can record the key, chords, and time signatures as you see fit. There is also an option to include a song title. Even if you don't yet have a song title, you can entitle the template, "Working 1" or "Working 2." The template contains 8 staffs and can be easily converted into various sizes for distribution.
This Music Staff Paper Template is perfect for teachers and their students, as well as individual composers. These templates can be used for exam or quiz purposes. Printing them out in bulk is a perfect alternative to having students create their own staff paper lines, which can get confusing and messy. Especially for younger students, this template is beneficial in solidifying the proper form of musical composition. Even if you don't use the template for testing purposes, the music staff paper template can be used for practice and homework assignments.
For individual composers this simple template can be used when creating a new or on-going musical composition. Because the template is so easily customizable, no matter what level of composer you are, you can benefit from using these staff templates. These music staff paper templates can help organize your creative thoughts and melodic ideas into finished works that can be presented to others. This gives any composer a more professional reputation.
When having to circulate work with your name on it, it's always a good idea, no matter what level the material, to present it in the most concise and clear way. These templates can help you do just that. Hopefully, by being able to present your material in the most professional way, you can be on your way towards furthering your compositional career.
Download: Music Staff Paper
X
Your free template will download in
5 seconds
.
Check out this offer while you wait!