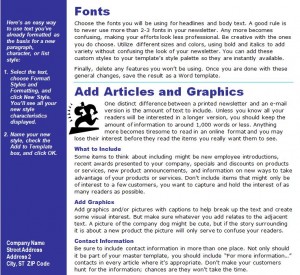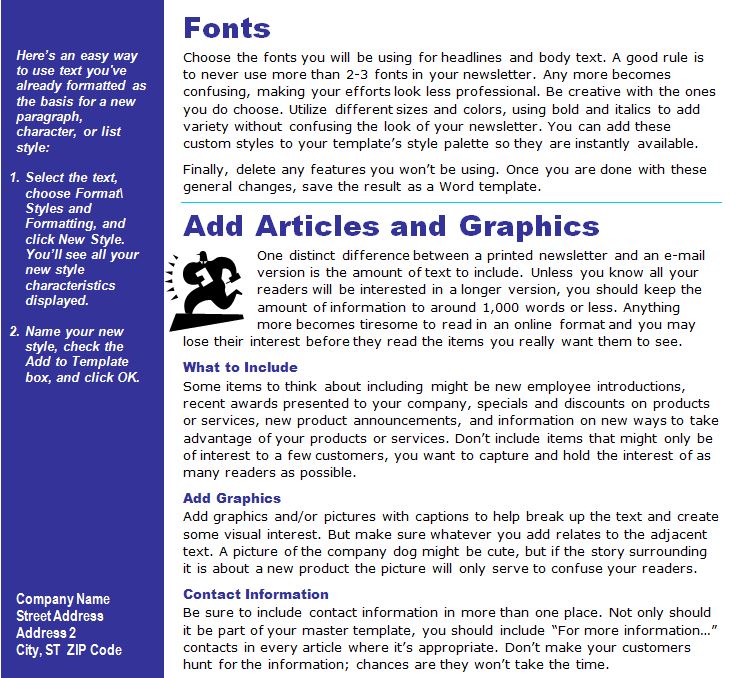 Maintaining a weekly, monthly or even yearly newsletter can be highly beneficial for a business. Not only does a well-managed, quality-driven newsletter help your most loyal customers and investors stay updated on current organization updates and breakthroughs, but it provides a palpable, written vehicle for assessing where your company stands financially and socially. With the Newsletter Template for Microsoft Word from MyExcelTemplates.com, businesses can effectively manage and keep track of latest happenings and ongoing updates.
Benefits of Maintaining a Monthly Newsletter Template Word
With the Monthly Newsletter Template for Microsoft Word, businesses can effectively:
Stay in touch with their most loyal customers. The Newsletter Template Word allows business owners to ensure they're not only reaching their intended customers bases, but they are keeping them as well. 
Quickly and efficiently provide an assessment of an organization from a financial and social standpoint. The Newsletter Template Word from MyExcelTemplates can be delivered by physical mail or e-mail, making it an invaluably adaptable piece of assessment info.
Customize their newsletter with unique fonts, colors, styles and wording. The Newsletter Template for Microsoft Word is completely customizable.
Tips for Optimizing Your Newsletter Template Word for Success
Q: What should I include in my Newsletter Template Word?
A: Although your Newsletter Template Word can consist of a multitude of various topics and reports, recent awards, breaking news, employee introductions, new product announcements and new services tend to be common discussions. Try to avoid discussing themes that would only be of interest to a specific segment of your customer base. Instead, aim for incorporating widespread, easy-to-understand themes and topics.
Q: What are some key things to keep in mind when designing my newsletter? 
A: The headline of an article is arguably the most important component to any journalistic piece or newsletter. Always consider that the headline may be the only cluster of words your reader might see, so consider what might entice them to read further into the article. Aside from an eye-catching headline, be sure to keep your articles in the Newsletter Template Word concise and straight to-the-point. Try to avoid incorporating any non-important "fluff" or "filler" words.
Q: What kinds of graphics and fonts should I include in my Newsletter Template Word?
There are very few limits as to the kinds of color, graphics and font combinations you can concoct to create the perfect newsletter. Always consider, however, that the colors and fonts will likely be the first thing that draws a reader to a particular piece of text. Be sure to emphasize and isolate important text with eye-catching font or increased size.
Download the Newsletter Template Word.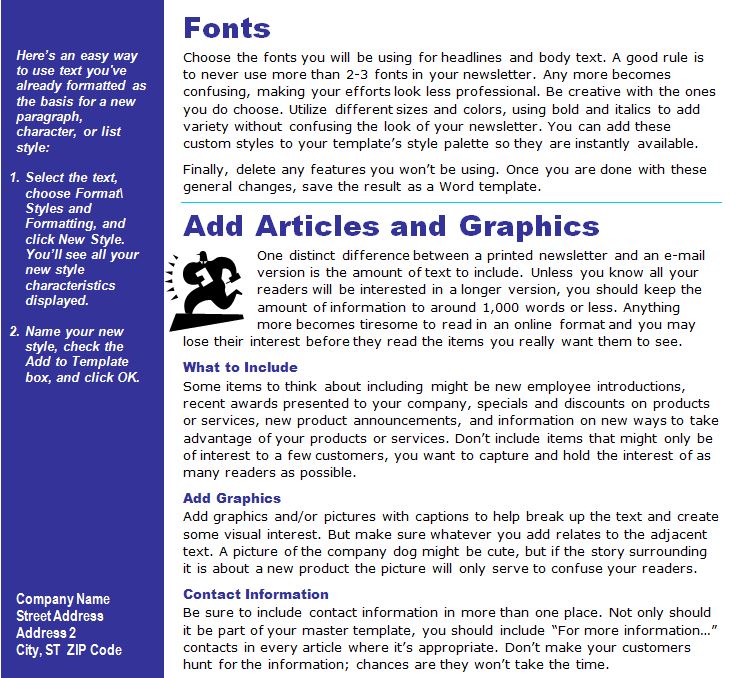 X
Your free template will download in
5 seconds
.
Check out this offer while you wait!