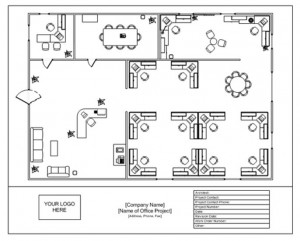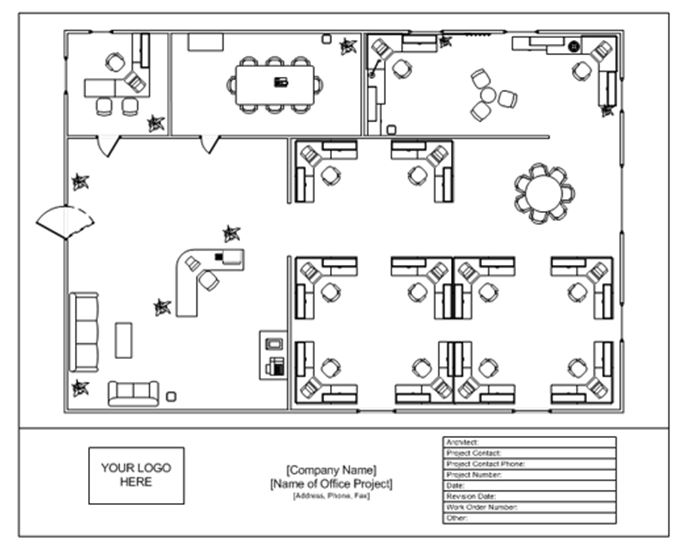 If you are looking for help in designing a room for your office, you may want to take a look at the Office Layout Template. This is a free template that will help you along in your attempts to design the perfect office. It is a very effective template to get, and it will save you a great deal of time and effort. Instead of having to create your own template on Microsoft Paint, or another such software, you can simply use this template as a rough guide. There are various office layouts available on the template, depending on the size and type of office you are looking to have.
The Office Layout Template Can Help With Your Renovation
This office layout template is customizable and can be used to fit your office needs. When you are in the building stages of an office project, you will want as much help as possible. While speaking to your team about an office layout, or to office decorators, you can use this office layout template as a guide. The template is done in US units, which makes it easy to use, and showcases the different ways in which an office space can be used. You can sort out the different rooms, private offices, cubicles, bathrooms, meeting areas, and other departments as you see fit.
Some tips will help you use the office layout template in a more effective manner. The first thing you should do once you download the template is to add your name and office description in the corner. You can also enter the necessary information about the architect who is planning to redesign that floor. This will not only give you a good layout on the floor, but it is also an easy way to organize all the relevant information. Instead of digging through your contact list for his telephone number, you can add the architect's contact info to the bottom section.
The office layout template is a rough guide to how you can make your latest office floor look. The template can be changed around as you see fit, which is what makes it particularly useful. Think of it as a floor plan for your office, where you can add in and take out whatever is necessary. So go ahead and visit the website, where you can get this template through a free download. You will not be disappointed.
Download: Office Layout Template
X
Your free template will download in
5 seconds
.
Check out this offer while you wait!