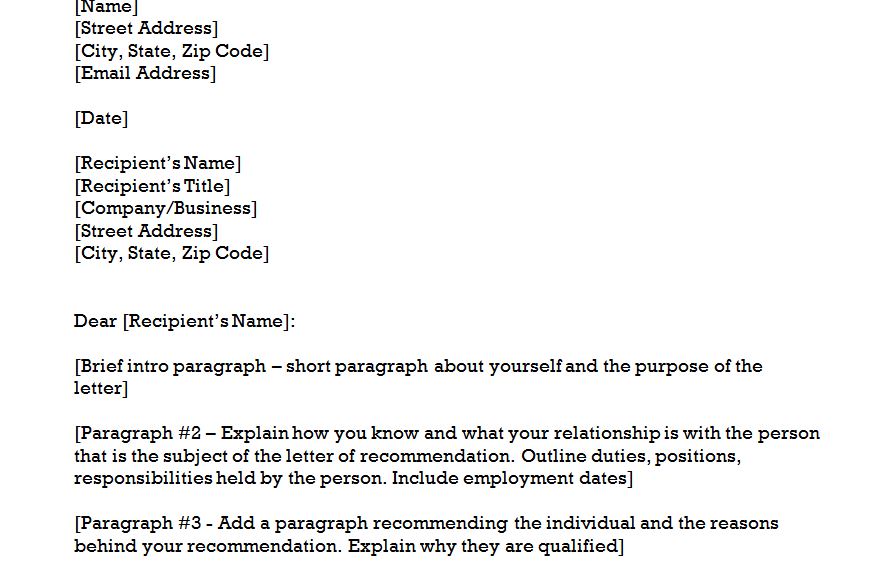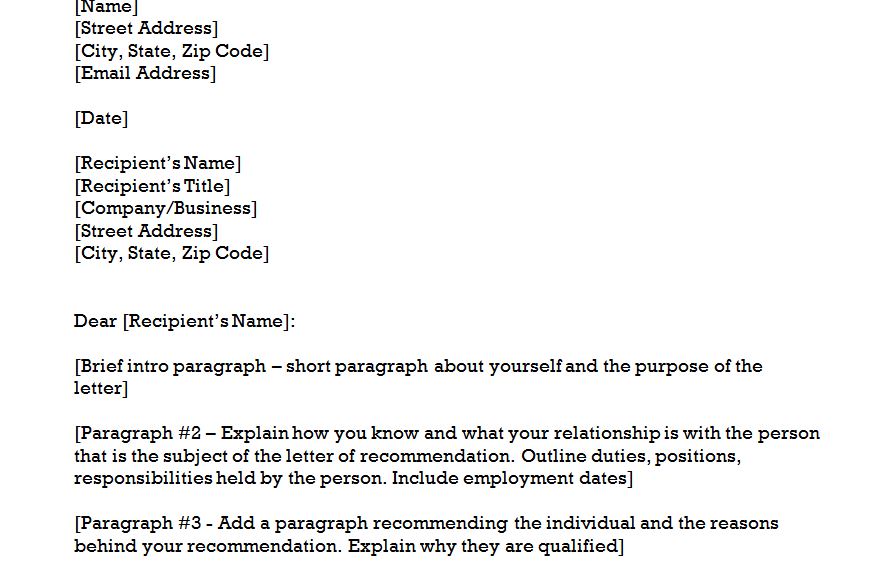 So you've been asked to pen a letter of recommendation and you're not exactly sure where to start. You want to pen a glowing letter of recommendation, but you aren't sure about formatting and you don't want it to look like anything short of exemplary quality. Well, you've come to the right place because the ultimate recommendation letter template for MS Word is available from MyExcelTemplates.com for FREE.
The recommendation letter template provides step-by-step instructions so you can compose the perfect letter of recommendation quickly and easy. Not only will you save time, you will also save money, because the recommendation letter template can be downloaded instantly at absolutely no charge on this page.
Using the Recommendation Letter Template
Before diving into filling out the letter of recommendation template Word document, it's important to note that all brackets can be deleted upon inputting information in respective designated areas. The brackets are merely placeholders and serve no other purpose.
To begin, you will add your name, street address, city, state, zip code and email address to the top of the template. After inputting the date the template is being used, you will add the recipient's name, title, company or business, street address, city, state and zip code.
Once all the particular information has been added, you can move on to the body of the letter of recommendation. After adding the recipient's name once again, you can begin composing a brief introduction paragraph. This paragraph will briefly describe yourself and the purpose of the letter.
The second paragraph will explain how you know the person and what your relationship is with the person you are writing the letter for. You can include any duties performed, positions held and responsibilities of the person, as well as employment dates.
The third paragraph is designated for your official recommendation and the reasons behind it. You can also explain in further detail why you believe the person is qualified for the new position. Finally, you can wrap up your recommendation and provide contact information in the event the recipient would like further information.
The final step in filling out the recommendation letter template for MS Word is to add your signature, type your name and your title or position. Writing your next letter of recommendation will be fast and simple thanks to this incredible template.
Download: Recommendation Letter Template
X
Your free template will download in
5 seconds
.
Check out this offer while you wait!