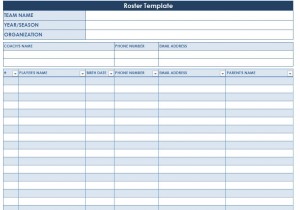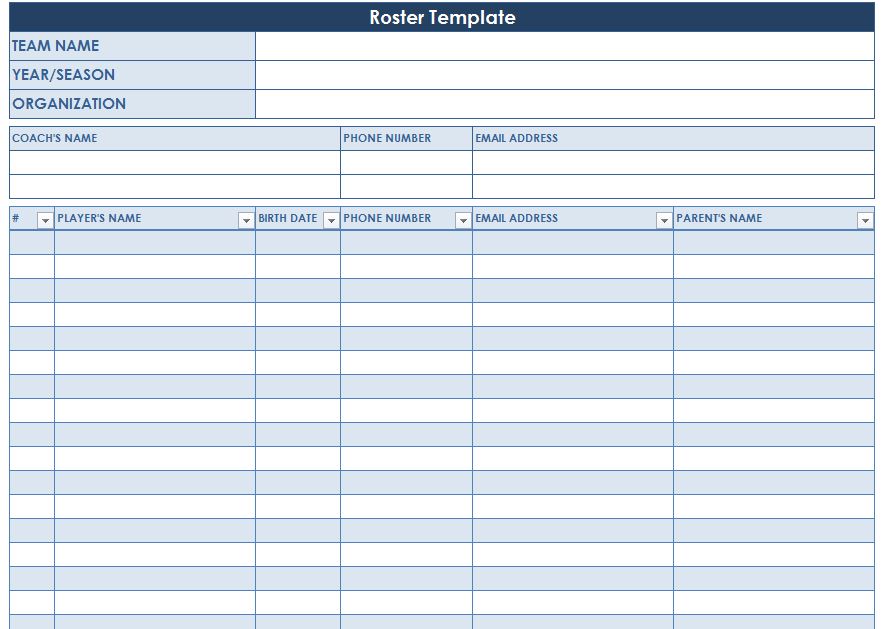 If you are managing a sports team, or a high school sports squad, you will require a blank roster template to organize the team's personnel. Instead of writing everything down on a sheet of paper, or trying to create your own template on Excel, simply download this free software off the Microsoft website. This team roster template will allow you to write down or type up every squad member's name, age, position, injury status, and number. These sections are already included on the template, but the sections can be edited or added to depending on your preferences.
Using this roster template is very easy. Simply download the file from the Microsoft website, where it is available as a free download. Once the file has been downloaded, open it is in Microsoft Excel and begin editing. You can edit the sections on the template, type in your team members' names, and customize the roster as you wish. By adding rows and columns, you can add in as many sections and player names as necessary.
Here are Some Tips on How to Customize and Make Full Use of This Blank Roster Template:
Download the template and save a blank file on your computer. Create another file save when you begin editing. This will give you a copy of the blank template on your computer, should you need to use it again.
Customize the roster template to give it an individual look and feel. Add your team or school's logo at the top, and change the colors to correspond with your team's colors.
Do not print out the final version of the roster until you have made all the necessary cuts to your team. Otherwise, you will be spending a great deal of time editing and printing the roster files. Once your team's list is finalized for the season, type up everyone's names and print out the roster file.
Managing a sports team is not easy, as there are so many tasks to take into consideration. You will be required to assess which players make the squad, determine the team's starting line up, ensure they are prepared for upcoming games, and manage individual player expectations. Do not add to the burden by having to deal with roster lists. Download this Microsoft Excel team roster template and begin editing. It will make your job a lot easier, while adding a degree of professionalism to your roster printouts.
Download: Roster Template
X
Your free template will download in
5 seconds
.
Check out this offer while you wait!