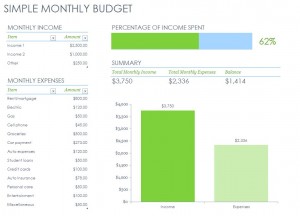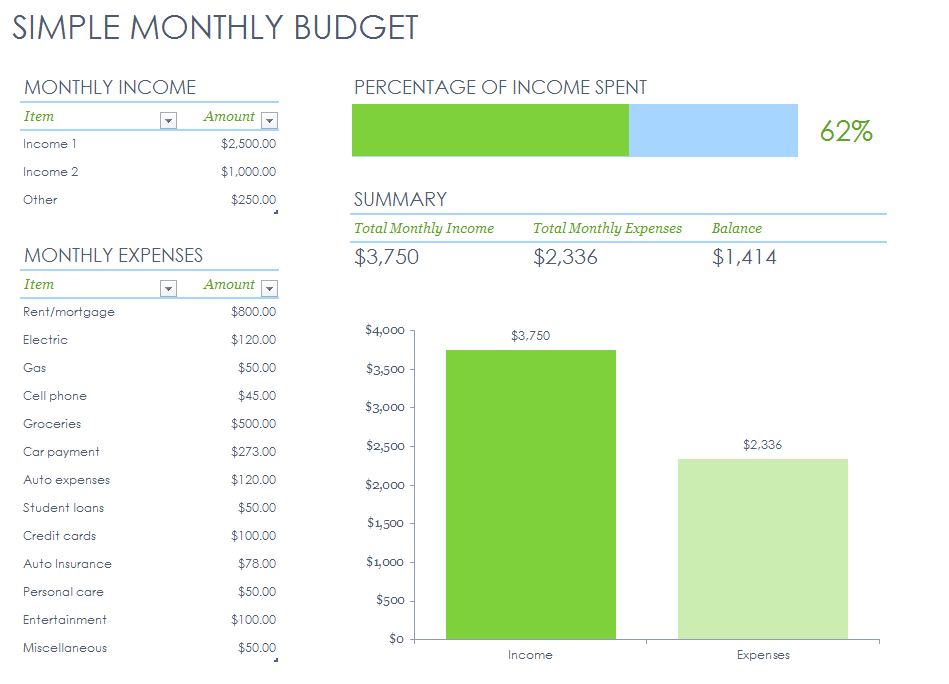 Over the past few years, many people have had to change their lifestyle. In a number of cases, the downturn in the economy has caused a great deal of change regarding the amount of money a family has to spend. As a result, many people have been confused as to what to do in this situation. A number of families have realized the need to develop a budget plan to successfully handle expenses and relieve the stress of trying to spend their money wisely. Many have found that a Simple Monthly Budget Template is an excellent way to handle this situation.
What is the Simple Monthly Budget Template?
Templates are designed to fit a situation where a budget is desired to control household expenses.
These templates are available in styles that are customized for specific situations.
They are available on the Internet free of charge.
Uses of a Simple Monthly Budget Template
The simple monthly budget template provides the user with a number of benefits, including:
An easy way to record monthly expenses
Allows excellent comparison of required and not required expenses
Makes it possible to see where expenses can be cut
Provides a simple method of record keeping
A Simple Monthly Budget Template clearly indicates where money can be saved. This is done by tracking your monthly expenses and then totaling them at the end of the month. This makes it easy for you to determine where savings can be made and allows you to decide where you want to spend your money. Some examples include:
Excessive utility bills – These can usually indicate lights left on unnecessarily, a faulty hot water tank, excessive use of water for baths, over watering lawns and so forth.
Track auto expenses – Is there a high gas expense due to unnecessary use of the automobile?
Entertainment expense – How often do you eat out in a restaurant or order in Chinese of Pizza food?
Daily living expenses such as groceries
Health costs
The Simple Monthly Budget Template is user friendly and can easily be customized to fit your personal situation. If an unnecessary item is listed on the template, it can easily be deleted. It is also possible to insert an item that is not listed if desired.
Download: Simple Monthly Budget Template
X
Your free template will download in
5 seconds
.
Check out this offer while you wait!