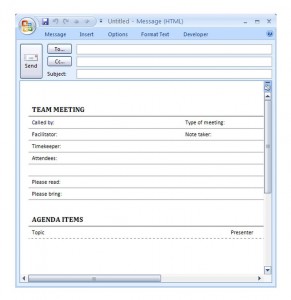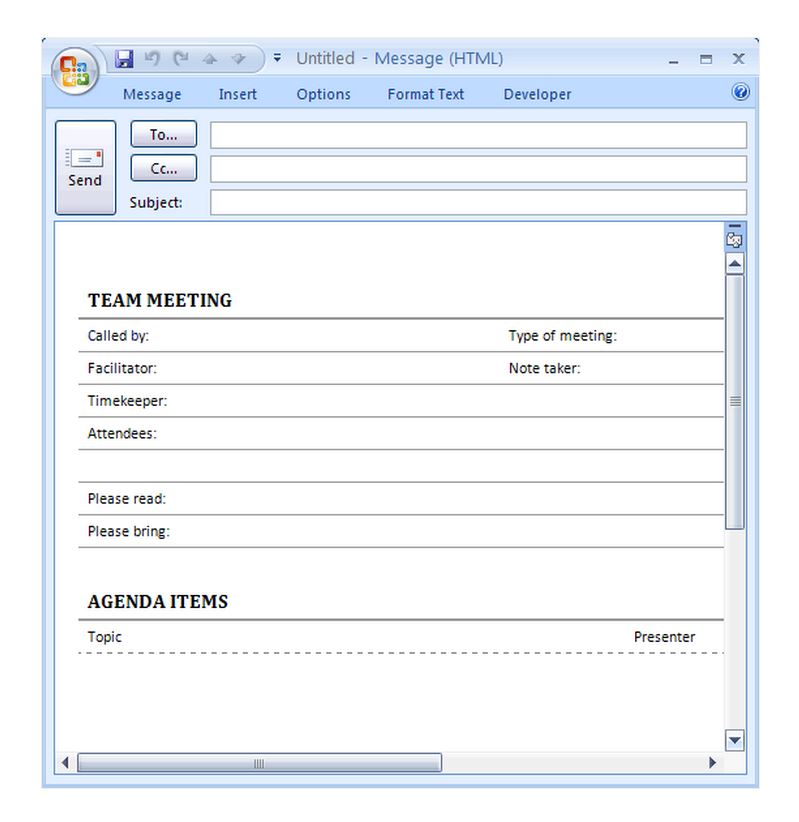 A large majority of communication today is done through email. Whether it's businesses, schools, or person to person, electronic mail is a vital part of how messages are sent. Email is a quicker and more efficient form of communication. It is important for leaders in all fields to leverage email to the best of their ability. One way this can be done is by downloading a Staff Meeting Agenda Template to communicate with all individuals or groups involved.
When an entity has a meeting it becomes imperative to document what happened in the meeting through an agenda or minutes. Providing an agenda beforehand for all stakeholders involved is important to having a well-run and efficient meeting. Afterwards, an agenda can be a useful method for reminding participants of what was said in the meeting and highlighting any further action which needs to take place. Make sure your entity is utilizing email to its full capabilities by using this Staff Meeting Agenda Template.
How to Use a Staff Meeting Agenda Template
First, download the free Staff Meeting Agenda Template and open it in your email.
Next, enter in all the recipients who need to receive the agenda and type in the subject line of the email.
Use the customizable template to define roles for each of the participants. If there is a role not being used just leave it blank or delete it.
After that, clearly identify what each participant needs to do before the meeting. Again, the template can be easily customized to let participants know what should be done before the meeting.
Then, easily fill in the Agenda Items and send.
Tips for a More Effective Staff Meeting Agenda
Make sure to include yourself in the email recipients. This will allow you to make sure you are using the Staff Meeti ng Agenda Template correctly.
Don't get too detailed with Agenda Items. Recipients don't need to know all the details of the meeting, just the topics covered.
Include the amount of time spent on each Agenda Item.
If there are any materials which need to be referenced in the meeting or which participants need to read before hand, include them as an attachment. This will make it easier for the participant to access them.
Customize the template to include your Mission or Vision. This will give it a personal touch and remind participants of your overall focus.
Never delete any old Agendas. They may be used in the future to clear things up and it is always beneficial to have documentation.
Remember, this template is for use with Outlook 2013 or later.
This Staff Meeting Agenda Template will allow leaders in all fields to take the next step in communicating with stakeholders.
Download: Staff Meeting Agenda Template
X
Your free template will download in
5 seconds
.
Check out this offer while you wait!