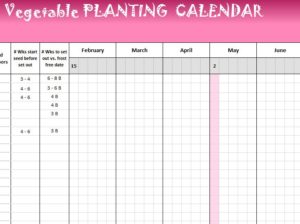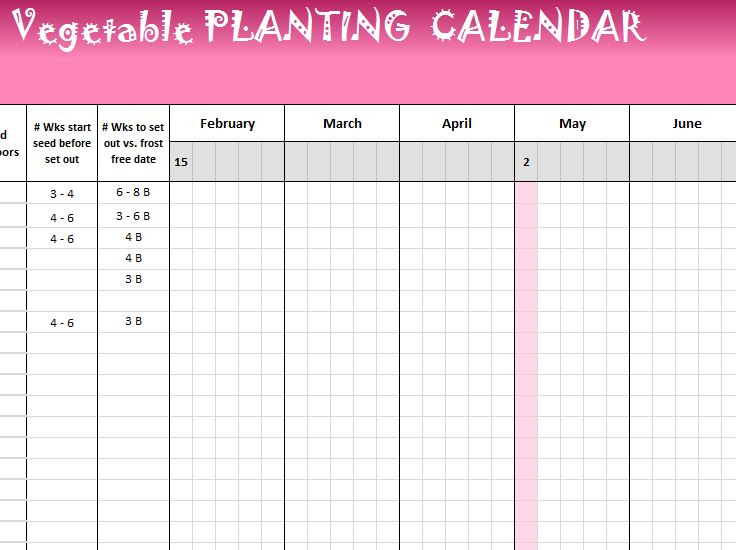 If you're someone that knows the struggle of planting vegetables or other plants in the wrong season, to watch them wither and die, then you will love the free Vegetable Planting Calendar. This free template document will help you schedule the best times to plant your vegetables to make sure they get the right amount of nutrition to grow healthy and strong. This document is a simple checklist that will tell you to want to plant certain seeds so they grow up in the best possible conditions. If you're ready to stop wasting money on seeds, then read the guide below to learn how to download and use this free Vegetable Planting template.
Using the Vegetable Planting Calendar
Start your calendar by listing the names of the plants you want to grow this year in the "Name List" tab below.
You can change or add as many plants as you need simply by clicking inside the cell and typing something new. You can also add to the list by clicking on the last cell and pressing the "Tab" key to add more cells to the table.
Now, go to the "Planting Schedule" tab to enter all the main information of the template. Enter the current date in the upper-right hand corner of the Vegetable Planting template. Then, in the first column of the main table, use the drop-down menus to enter your list of vegetables.
List if you are growing indoors or outdoors in the checkbox, the number of weeks for seeding before you set outside and the number of weeks before frost.
You can look at the legend below to learn the setup and uses for different letters and their meaning in your calendar. For example, entering the letters "FP" means that this is your first planting of that vegetable and you can tend to it as you would a new plant. You can use the same system to mark which plants need protection in the winter in your new Vegetable Planting document.
You can also change the legend to items that you want to include, once you become more of a gardening expert and have learned some tips and tricks of your own.
The simple Vegetable Planting Calendar is the best tool to help you plan your garden and keep it green from summer through winter.
Download: vegetable-planting-calendar
X
Your free template will download in
5 seconds
.
Check out this offer while you wait!