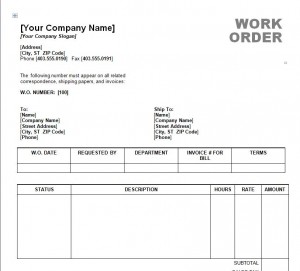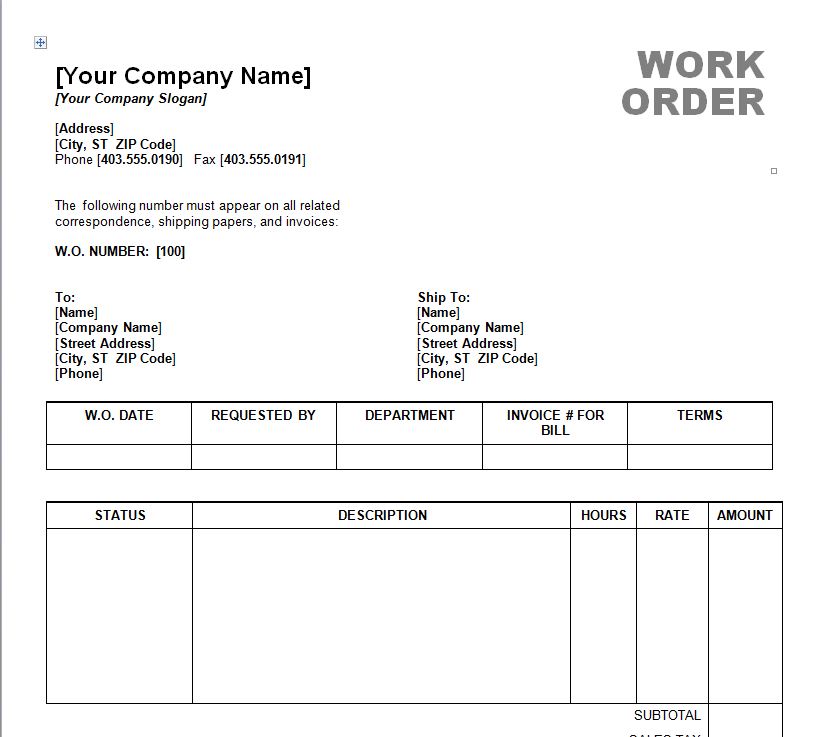 If you are looking to get a word order completed for your store, restaurant, shop, or small business, it is necessary to use a professional order form. Instead of just writing information down on paper and getting it signed, it is a lot better to have the kind of form a larger business would use. This is why work order templates on Microsoft Word are so useful. They allow for a wholly professional look with full customization options. Everything from the company name and logo to the work order number can be adjusted, printed out and reused for future orders.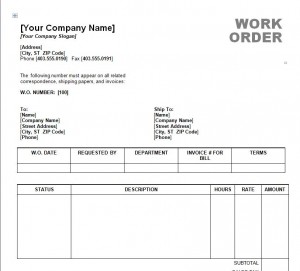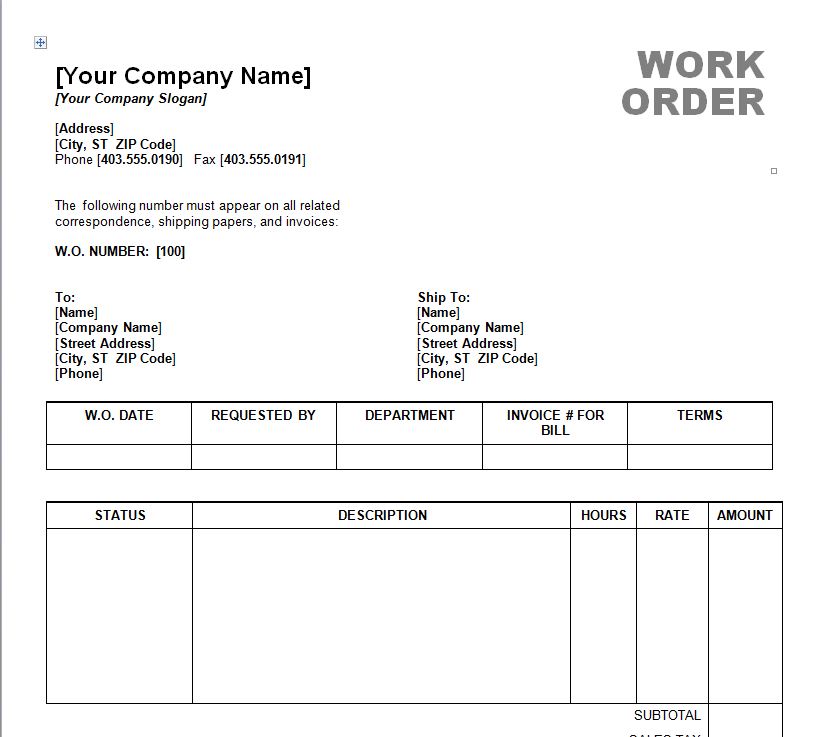 How To Use the Work Order Template Word:
This Microsoft Word Work Order template is remarkably easy to use because all it requires is information to be edited in the specified fields. Here is a step by step guide on how to do so:
Start by changing the work order number and date.
Add in a company logo and the company address to the top left hand corner.
Fill in the customer name, customer ID and department information.
Enter in the customer's information and general details about the job.
Fill in the service and labor information, when the order will be completed, and what the rate is.
Calculate the subtotal costs, the tax, and the total costs.
Sign and date the order, photocopy it if necessary, and present it to the customer/client.
Tips for Using the Work Order Template Word:
Once the Work Order Template Word has been downloaded, make the initial changes that would be the same for each work order. For example, company information, company address, per hour rate and department information would be the same for most work orders. Editing this first and saving it as a separate document gives you a customized template. Whenever you need to write up a new work order, simply print out or open that template and edit in other information as necessary. Emailing and saving each completed template may also be a good idea, because it will ensure a digital record of each transaction.
Download the Work Order Template Word Today!
This work order template will make your business a lot easier to run. Using the work order template Word is a massive step up from unprofessional pages that you might use to pass off as work orders.
Download: Work Order Template Word
X
Your free template will download in
5 seconds
.
Check out this offer while you wait!