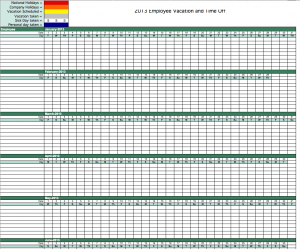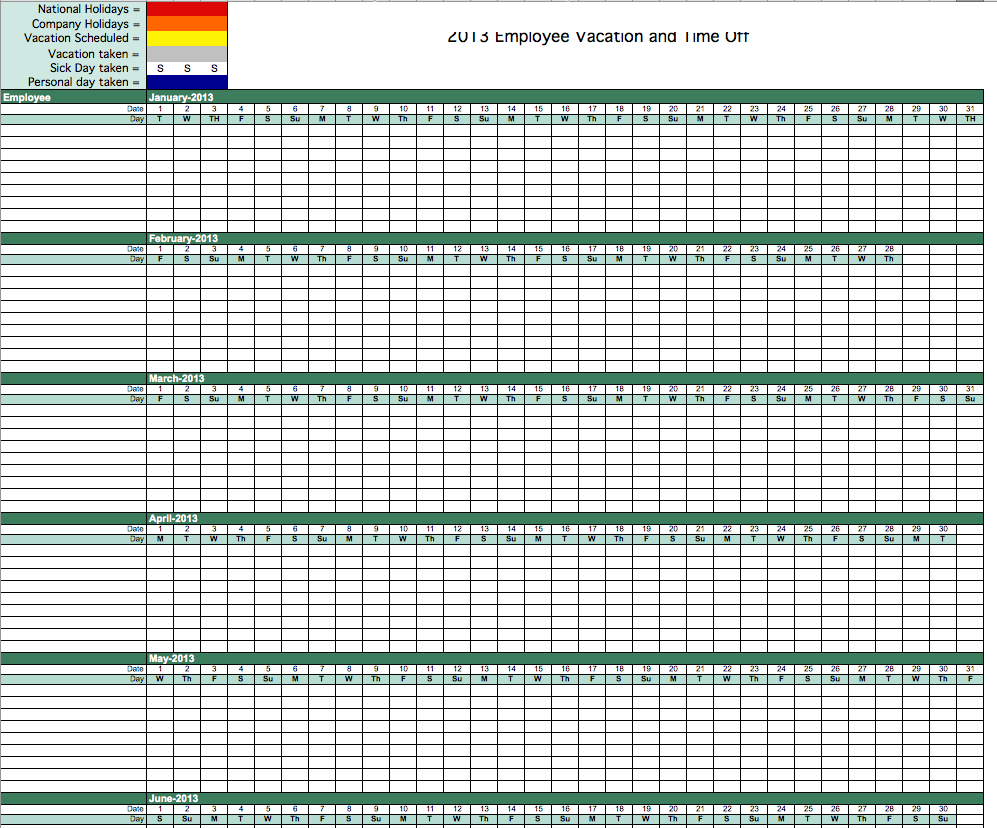 Tracking the days employees take a vacation from work can be a troublesome task, and there have been thousands of business owners who can't tell when an employee works or doesn't.
Before technology, keeping track of employees was a sheer nightmare: plenty of confusion, a mess of papers and an inability to know when the last time an employee took vacation days was. However, thanks to the increase in technology, there are templates available that make tracking employee vacation days super easy to do.
The most recent employee tracking template, the employee vacation tracking calendar template, is a great option for all businesses. The employee vacation tracking calendar template offers business owners the opportunity to keep track of the days that employees take time off work.
A great thing about these templates is that they are totally free to download, so you won't have to spend a lot of money on tracking software. Other companies overcharge for their templates, so it's great to know that you can find a high quality tracking software for free. Additionally, the calendar keeps track of every single day of the year, so you will never miss a day.
Using the Employee Vacation Tracking Calendar Template
One of the worst problems facing business owners is not being able to keep track of the employee vacation days; the best solution for this problem is to get a tracking spreadsheet. With a tracking template, you will monitor all of the days your employees take a vacation day from work, so you won't risk paying someone for a day they didn't work.
Another great thing about the employee vacation tracking calendar is that it can be downloaded to most computers and PCs, and it is really simple and fast to download, unlike other downloadable templates on the market. One thing is certain: these templates are a must-have for anyone who wants to keep track of employees.