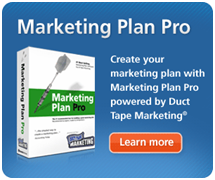 Finalizing Your Financial and Marketing Plan
Your financial plan should also include a section that list an assumption phase.  This will include factors like the current economy, interest rates, spending trends, etc. Document how these factors will affect your business and influence its long term success. You also want to include your start-up costs, ongoing monthly expenses, expected monthly income, and your break-even point.  Determine when you business will be profitable.  Using database resources at your local library should assist in gathering how competitors' expenses and income may compare to your anticipated expenses and income.
Marketing Plan
Your marketing plan will dictate how you advertise your business.  It should include a market segmentation of the of your target market.  This is where you will list your marketing strategies and define who your ideal customer is. This section will include your sales strategy and how you plan to grow your business in the next three years.  Include a 3 year sales forecast that displays your sales year by year. Finding articles to support your business can be found using another library resource, General Business Files ASAP.  This database allows you to search thousands of business journals to find ones that support your business concept. When looking for industry norms and key business ratio data, use another library resource, Dunn and Bradstreet.  Your library may have free access and you can use this as you gather key information. As you develop your marketing plan, Market Plan Pro can guide your efforts as you successfully market your business to your niche.
Appendices
This section will include the additional tangible items to enhance your business plan.  This will include:
Resumes
Pictures of Products
Professional References
Market Studies
Floor Plans
Map Of Location
Articles from Trade Journals supporting your type of business
When you are done, you should have a business plan that is written in a clear and concise manner.  After it is complete, follow it!  Use it to track your progress and compare your projections to the actual expenditures and income. Using this six part series as your guide, you should have many tips and resources to assist you in getting business plan started. Use the free resources you have on hand like your library, excel business plan templates, and your small business development centers!
Click here to find business plan Excel templates on your computer.
X
Your free template will download in
5 seconds
.
Check out this offer while you wait!