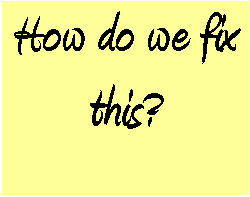 Employee Scheduling and Labor Management Software For Grocers
Are you finding that managing the labor schedule and other staffing issues at your grocery store is consuming a large portion of your time? You are not alone! Grocery store managers commonly spend hours every single week – sometimes more than twenty hours – building the staffing roster.
In order to keep labor costs under budget while still meeting the necessary business and employee requirements, many different factors must be properly considered. Factors such as employee skills, staff member availability, time off requests, shift swaps, accrued PTO, and the busy (and not so busy) times in your particular store.
After the staff schedule has been built, it must be communicated to all of the employees. It will likely need to be adjusted throughout the week or month as staff members request shift swaps with other employees, call in sick, need time off, and staff is hired (or fired). As the schedule changes, all affected staff members need to be notified of the new work schedule. Simple and small mistakes that are made while making these schedule changes will result in unhappy employees (and increased turnover), missed shifts, or even labor fines from the labor department. The schedule process, using Microsoft Excel, pen-and-paper, or schedule templates is arduous and complex. Not anymore!
Labor management software is here to help, and can reduce labor expenses by 3-5%. Labor management software (equipped with employee scheduling and time and attendance modules) can:
– Build employee schedules around key metrics (such as labor costs, hours, or percentage of sales) for one or more locations, in just a few minutes at each store.
– Notify employees of new work schedules, or schedule changes automatically with text messaging or email – no more employee confusion, and a reduction in turnover!
– Record staff member availability, employee time-off requests, and other key employee information.
– Collect attendance and time punch data and then export payroll to many popular payroll providers – such as ADP, SurePayroll, Paychex, Quickbooks, and others – with a single click.
– Stop employees from riding the clock by controlling early clock ins and late clock outs, in order to control labor costs immediately.
– Remotely monitor employees that are clocked in – using the web, Facebook, or a cell phone.
– Provide access for staff members to view schedules, request time off, change availability, review timecards, swap shifts with other employees, and receive daily schedule reminders via email or text messages.
When you are involved with managing a grocery you quickly realize that there is a limited amount of time to perform many necessary daily and weekly tasks, and a seemingly simple task – like getting all of the staff and vendors to cooperate – can be very tedious. Managing the schedule is only one aspect of your long day, but it's an important and time consuming one. Over-staff your store and you could lose a lot of money with more costly payroll. Under-staff and your customers will go to another grocer who can meet their service needs.
Labor management systems can help you with the task of scheduling the necessary staffing levels, and will reduce the time spent doing routine and tedious tasks at your store – like building the staff schedule or monitoring attendance (clocking in and out). And labor management software can provide you with the necessary tools you need to do the less frequent, but important, labor management tasks like monitoring and forecasting labor costs.
Your time is very valuable – and spending time on tasks that can be automated with computer software will reduce business profits. In addition to saving time for both staff and managers, a complete labor scheduling package can help control costs by:
– Receive automatic notifications of potential labor shortages.
– Use your existing staff more efficiently while meeting business requirements and employee needs.
– Automatically schedule employees with the most experience during your busiest times.
– Take advantage of many different reports to keep an eye on labor costs and scheduling trends.
In fact, labor management software can increase the profits at your grocery business by 3-5%.
If you are not currently using one, try out a labor management software system – many vendors offer a free trial of their software systems for potential customers.
TimeForge is a leading provider of powerful and simple-to-use employee scheduling and online labor management software for the grocery, restaurant, and retail industries. TimeForge software is used by grocery managers and operators around the globe to increase profits, reduce turnover, and improve retention. Read more about TimeForge and grocery store software
Copyright 2009 – TimeForge. All Rights Reserved.
Click here to find FREE employee scheduling excel templates on your computer.
X
Your free template will download in
5 seconds
.
Check out this offer while you wait!