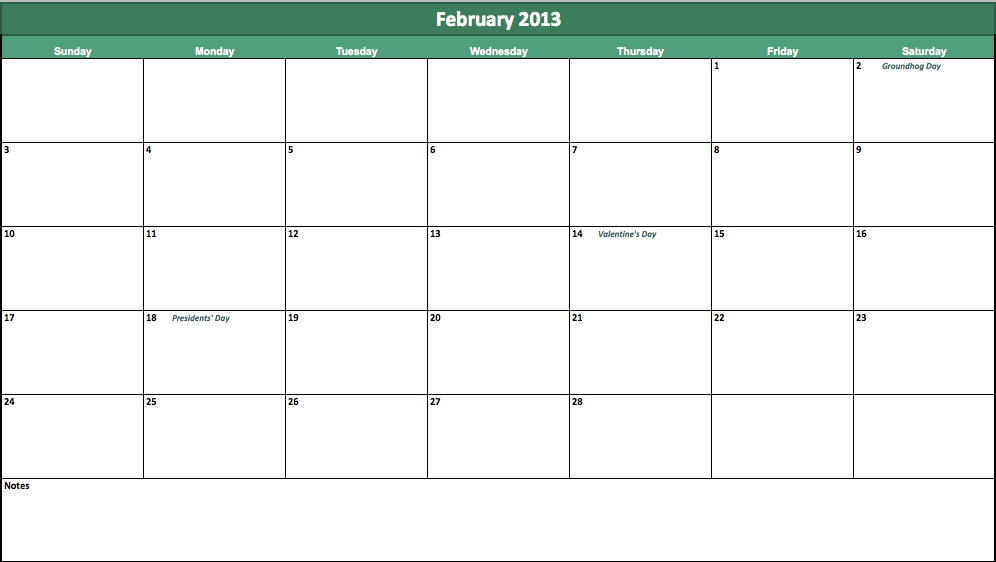 Keeping track of your busy life can be hard. There are fun events, family occasions, work, appointments and more that one needs to remember. By using a free template for a February 2013 calendar one can keep track of everything without spending any money.
On the February calendar, one can write down his or her schedule as well as their family member's schedule. It is easy to not see one's family in this chaotic world. By using a calendar template, one can see everyone's schedule.  This way the family can coordinate their schedules. One can see when family time is good for the whole family. A calendar can do more than just remind one of appointments.
Another great reason to have a February 2013 calendar is to remind oneself about Valentines Day, Fat Tuesday and Ash Wednesday. By having a calendar one will be reminded to eat a donut, go to church and buy their loved one a present. Forgetting Valentines Day can break a relationship; a calendar can very well stop that from happening.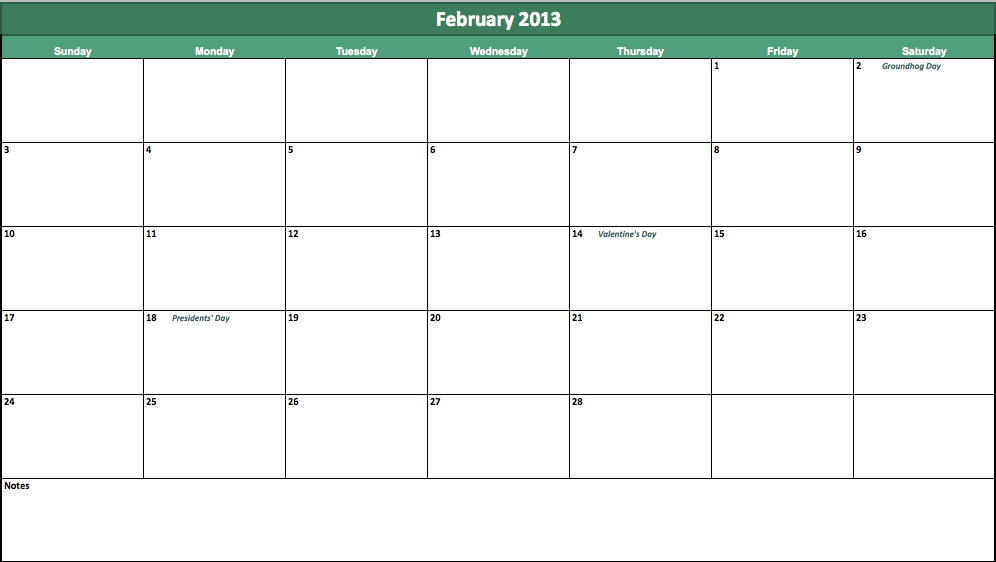 Having a February 2013 calendar is a great way for you to focus on what you have to do that month. It reminds you of the holidays within February so you will not miss it. But it can help in other ways. A month calendar is a great way to organize that month's events. While going to college, one can write out all their assignments for the month, the exams and the classes. When working full time one can use the calendar to write out projects, meetings and deadlines.
A lot happens in a month; by keeping a month calendar instead of a weekly calendar one can be more prepared. It will help you use your time wisely, giving you more free time for fun or family.
Download: february-2013-calendar
X
Your free template will download in
5 seconds
.
Check out this offer while you wait!