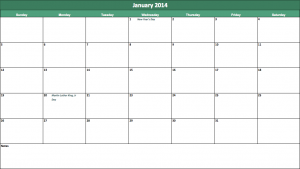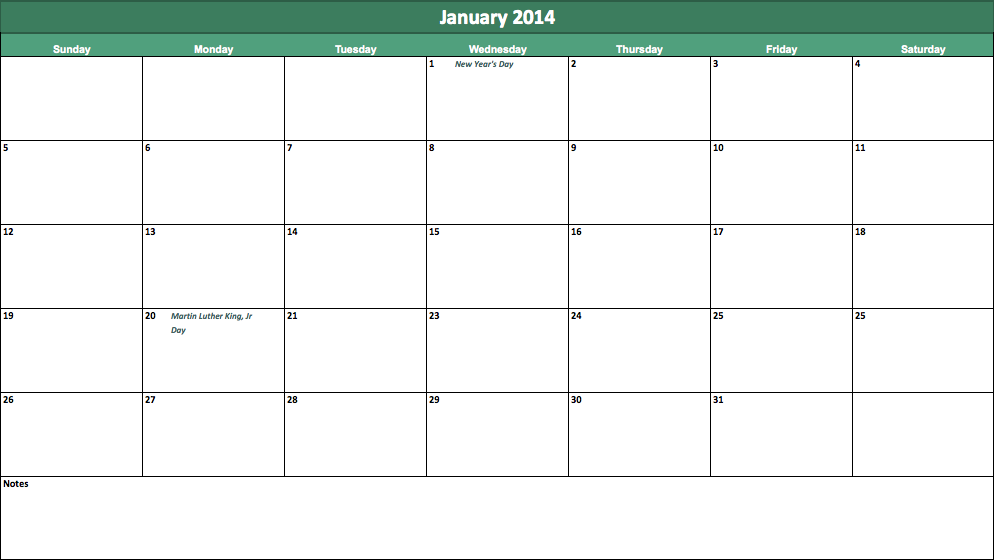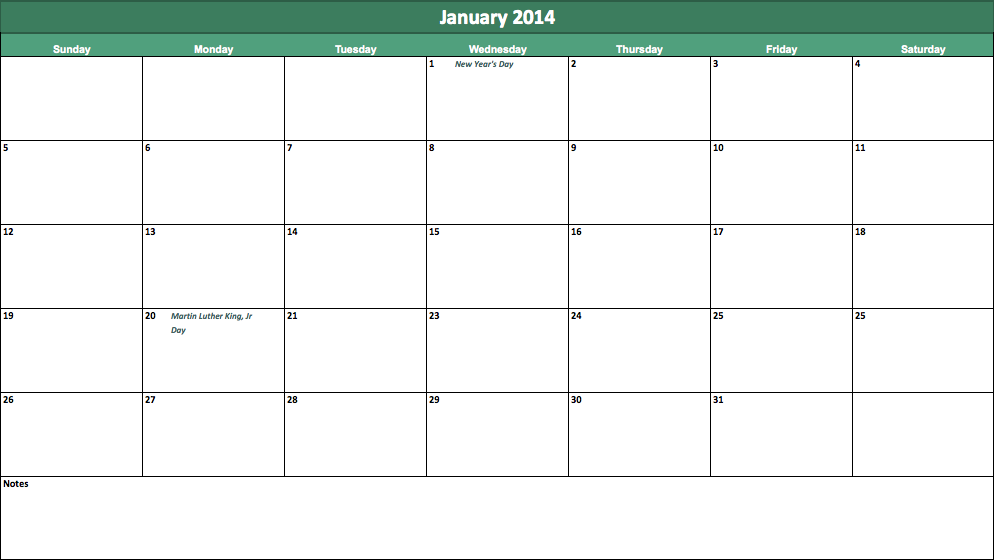 The world is a busy place, everyone has many things to do, places to go and people to see. It's important to plan ahead and keep a calendar of your events, deadlines and work schedule. A January 2014 calendar is a great tool to keeping life a little less stressful.
January 2014 Calendar: Plan Ahead
Using a calendar is a great way to meet goals and plan events. By looking at a monthly calendar, one can see the entire month at once. It means that one can see that there is a big meeting at work at the end of the month. He or she can then plan when to prepare and get work for the meeting done. One does not have to stress about it meeting the day before. One can plan ahead and be prepared to impress his or her boss at the meeting.
January 2014 Calendar: Coordinate Family Schedules
The kids have to go to soccer practice, piano lessons, have sleepovers and more. It can be a lot to keep track of. As a parent, it is important to make it to every game and recital. By using a calendar to keep track of the family events, one will not miss anything. Also, with how busy everyone is, it may be hard to find family time. By having everyone's schedule on one document, one can plan a family dinner or game night when everyone is free. A calendar can help keep one close to their family.
A free January 2014 calendar template is available can help one stay organized and prepared in every aspect of his or her life. One can stay on top of deadlines at work, and remember when one needs to drive his or her children to soccer. It can help eliminate stress and make life just a little easier. Stay organized with a calendar.
Download: january-2014-calendar
X
Your free template will download in
5 seconds
.
Check out this offer while you wait!