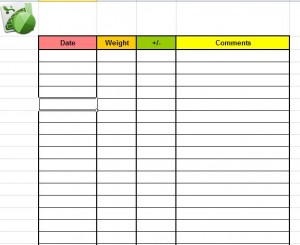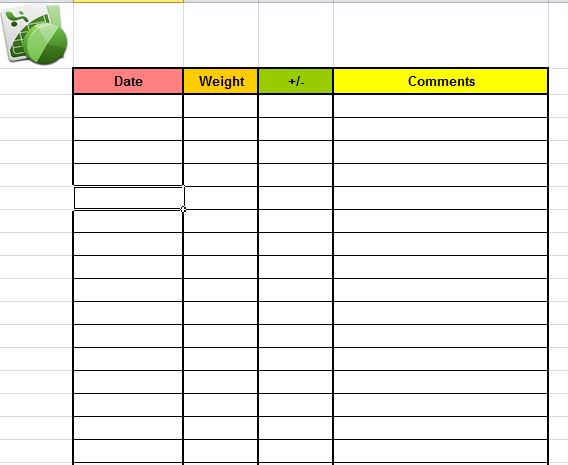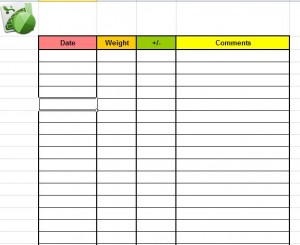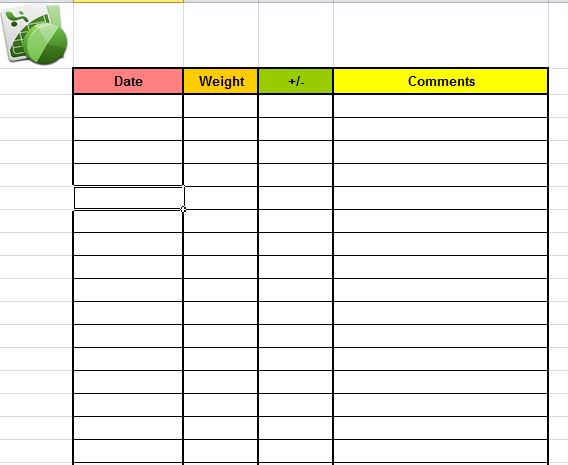 Keeping track of your progress when actively seeking to reduce weight is a motivating practice. It is easy to get discouraged and believe that nothing is happening. When you have regularly tracked progress you can readily see what strides in the right direction you have taken. Since the longest-lasting and healthiest weight loss is slow and steady it is a good idea to keep good records. The best printable weight loss journal is one that you will actually use; it needs to be simple, intuitive and have room for personalization. This journal is available for instant download and is free on this site.
How to use the Printable Weight Loss Journal
The weight loss journal is designed to be used in your Excel program. When you download it you will fill in you baseline data. Then at intervals of your choosing, daily, weekly or monthly, you enter the current data. The template will automatically track your +/- from the previous entry It is simple to look up at the beginning data and figure your overall trend.
The comments feature in your printable weight loss journal is for you to track external changes that may influence your weight. For instance, if you have had salty food the day before you may retain water for a day. That will reflect on the scale but shouldn't make much difference in your overall trend. Another factor that you will want to make note about is a change in your workout routine. That change could stall your downward trend as your body adapts. Those comments can keep a stall from destroying your motivation. Water retention during your monthly cycle can cause water retention, noting those dates will keep that change from discouraging you.
People who are serious about long term healthy weight track what is going on. Maintaining a significant weight loss is associated with paying attention to trends. It takes time and attention to reach and keep a healthy weight. Tracking those changes over time affirms your hard work. When your journal has been filled out, simply print it, file it and use it over. It is an intuitive user-friendly tool.
Download: Printable Weight Loss Journal
X
Your free template will download in
5 seconds
.
Check out this offer while you wait!