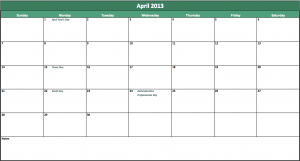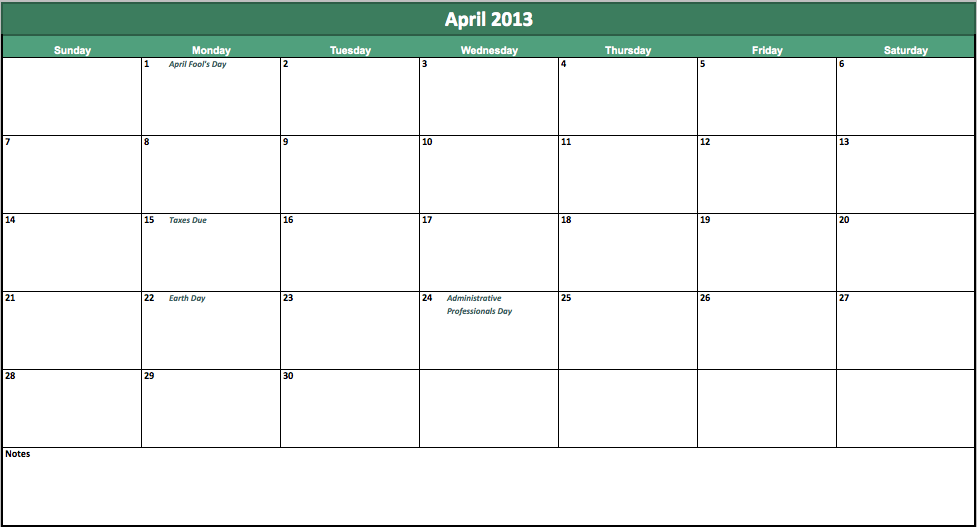 There are many reasons to get the free April 2013 calendar. The first reason is because it's free. Since money is tight for many people, you will like this calendar because you do not have to spend any money on it. There are many calendars that cost money, but you are buying the pictures that come with the calendar. This is not the case with this calendar because there are no photos that come along with it. The purpose of the calendar is to keep you organized; not to show the latest photos of a certain topic.
Our April 2013 Calendar is Downloadable
The April 2013 calendar is downloadable on the computer, so it can be downloaded and printed from the person's computer when it's convenient. People no longer have to waste their gasoline to drive to the store to buy the calendar. You can save yourself a lot of time and hassle by downloading the calendar from the computer. This is an easier way for parents because they do not have to take their kids to the store to buy the calendar. It can be downloaded as the kids play at home.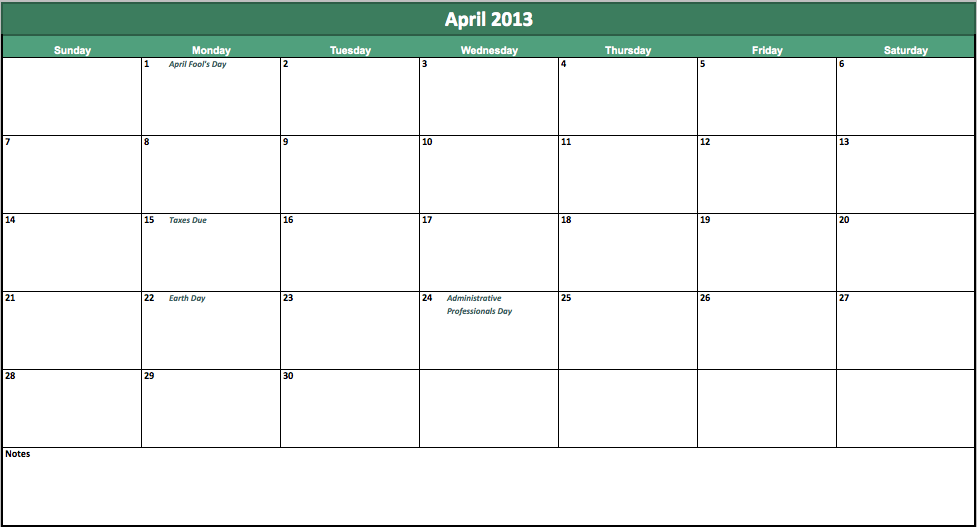 Another reason that you should consider getting the April 2013 calendar is because it will serve your basic needs. There is plenty of space for you to write several actives for each day; each day comes in the form of a box. The month of April has 30 days in it, so you can write your activities for every day in the month of April. If there are any holidays celebrated in the month, there will be an automatic reminder of the holiday when the calendar prints. These are just some of the reasons that people decide to download this free calendar.
Download: april-2013
X
Your free template will download in
5 seconds
.
Check out this offer while you wait!