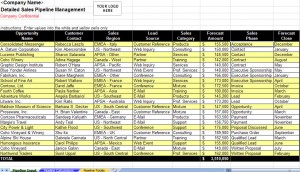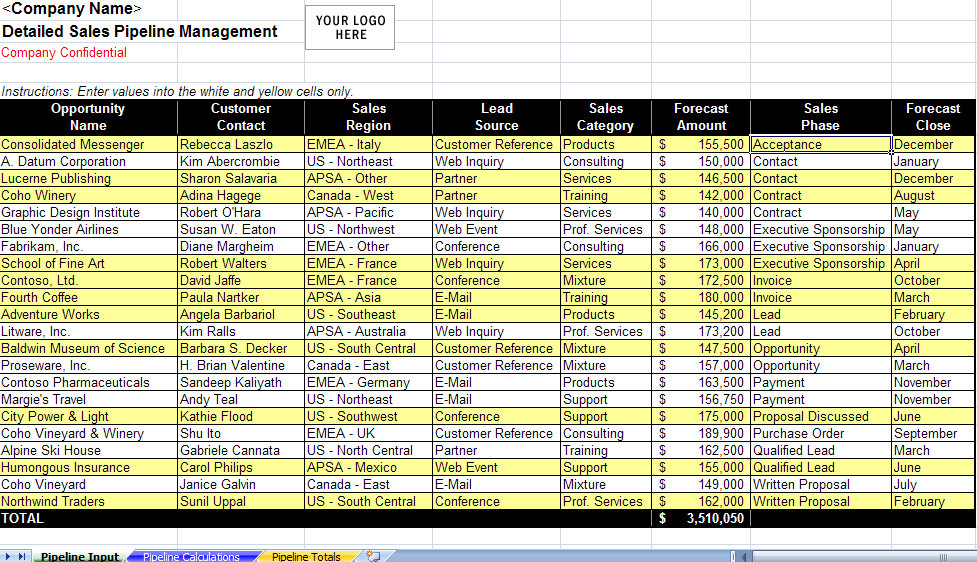 Use this detailed sales pipeline template to manage your sales funnel process. This detailed sales funnel pipeline spreadsheet includes 3 spreadsheet to help management this sales pipeline process.
The Microsoft template can be downloaded instantly for free on this page. Get yours today!
Using the Detailed Sales Pipeline Funnel Management Template
The Pipeline Input spreadsheet gives a detailed overview of your sales pipeline funnel process. It includes the different pipeline phases of your sales funnel process – acceptance, contact, executive sponsorship, invoice, lead, opportunity, proposal payment, purchase order, qualified lead, and written proposal.
This Sales Pipeline calculation spreadsheet details your probability of sales for each month of the year
The Pipeline totals gives you a sales pipeline chart of the sales funnel process.
Download : Detailed Sales Pipeline Funnel Management Report Template