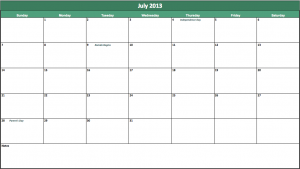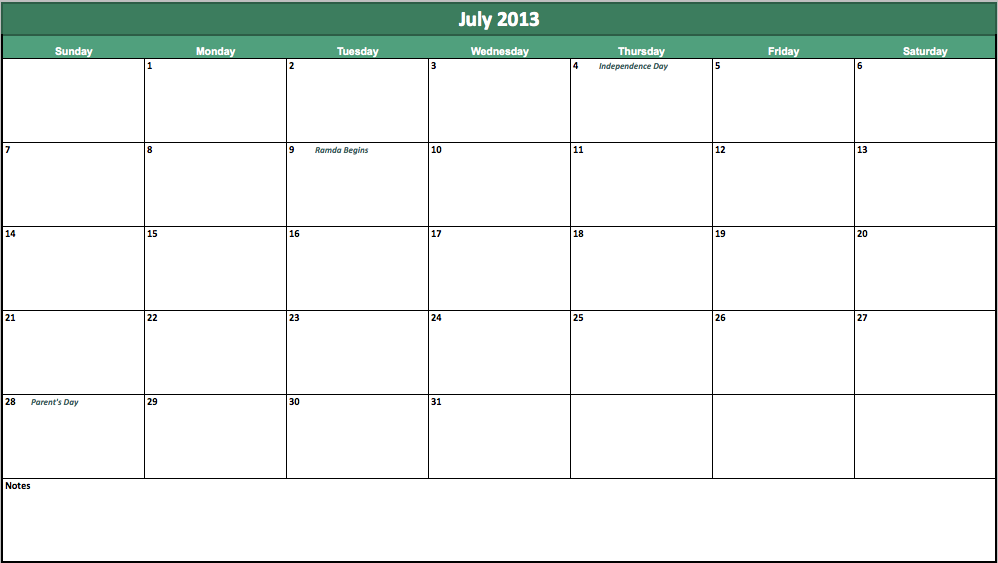 Why Calendars are Helpful
Calendars are one of the best tools for staying organized, and a great thing about them is that they can help you remember important dates such as the day when a certain project is due. Having a calendar is great if you have a very busy life whether it's business or personal.
Calendars can also help us remember dates like birthdays, so if you have a tendency to forget someone's birthday, then a calendar will help you a lot. Additionally, they help remind us of important holidays such as Presidents Day or any other holiday. Overall, a calendar is a simple yet useful tool that everyone should have.
Downloadable July 2013 Calendar
Our website offers calendar templates for every month of 2013, an example being the July 2013 calendar. The July 2013 calendar is a downloadable template that can be downloaded very quickly. Typically, you can download this calendar in a matter of minutes, which is usually around 5 minutes.
Also, if you think downloading this template is difficult, think again because downloading it is as easy as 1-2-3. And on top of being easy to download, our templates can be downloaded on almost every computer, PC or laptop; the only thing that it needs to run is PDF file.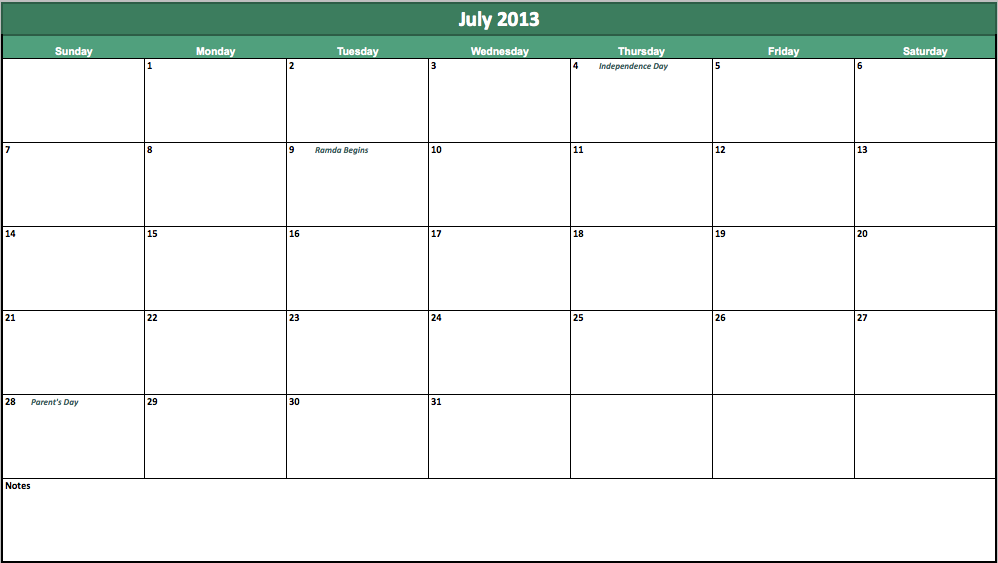 One of the best things about our templates is that they are totally free to download onto your computer; you no longer have to pay more than $10 dollars for a calendar. The printable monthly calendars can be printed on any printer and on any paper; you can even chose to print it out on colorful printing paper.
Staying organized doesn't have to be difficult because with the help of a calendar, you will surely stay perfectly organized. And one thing is certain: you will surely enjoy our printable templates.
Download: july-2013-calendar
X
Your free template will download in
5 seconds
.
Check out this offer while you wait!