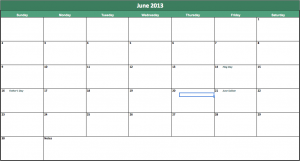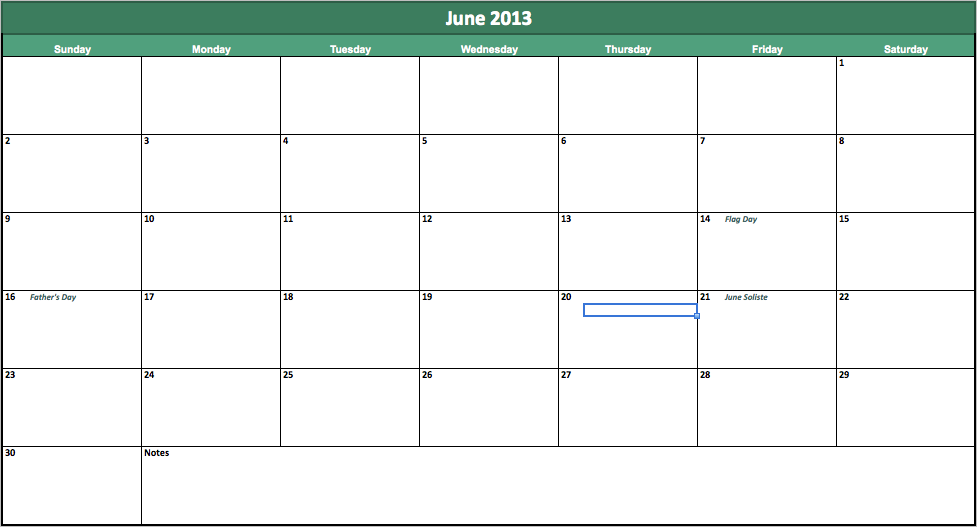 Why spend money to purchase a June 2013 calendar when free templates are available on the web? The free templates provide numerous designs and styles of calendars that can be printed right from your computer – all at no cost to you.
Save Money, Save Time
When you print your calendar from the web you can save both time and money. And, ask anyone and they'll tell you these are two things there is never enough of. Choosing your favorite calendar template is so much fun and since there is no cost to you, there are plenty of savings for you to take advantage of. Typically calendars in the store cost from $5 to $30, and sometimes more, depending on the calendar that you want.
There is no running from store to store to find a calendar when you choose a free template online. Browse the selection of templates available to you. Select your favorite and in seconds you have your own June 2013 calendar.
Benefits of a Calendar in your Life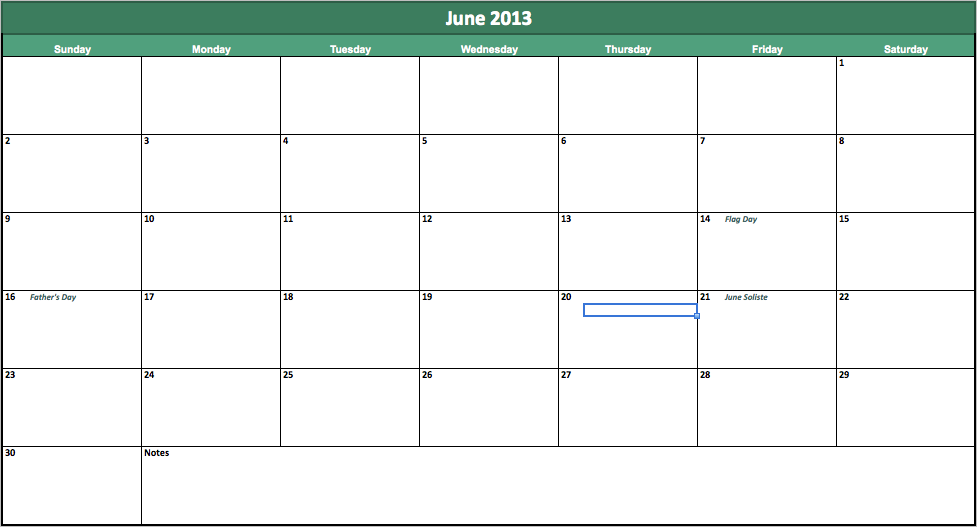 When you have a calendar readily available for use, forgetting important dates and times is a thing of the past! You can easily jot down important information and events that you do not want to miss. All of the information is available to you on one handy monthly calendar. With so many options in June calendars you can easily find a template perfect for use in the office, at home or even at school.
It takes just a few minutes of time and a bit of browsing to find a template calendar that you will love! With so much savings and great benefits you owe it to yourself to find the template you need in your life. If you have a computer and an Internet you have all you need to get your no-cost calendar templates.
Download: jun-2013-calendar-for-excel
X
Your free template will download in
5 seconds
.
Check out this offer while you wait!